Several casinos in LA County to close over COVID-19 concerns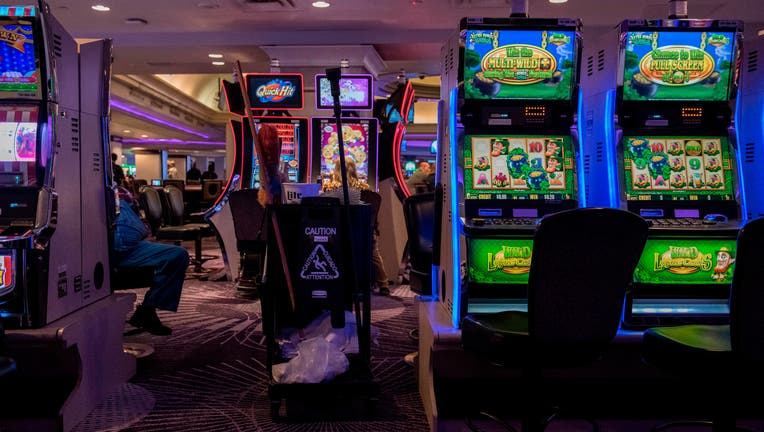 article
LOS ANGELES - California's largest card rooms and casinos will be temporarily closed due to concerns over the coronavirus. 
The Commerce Hotel & Casino, The Gardens Casino in Hawaiian Gardens, The Bicycle Hotel & Casino in Bell Gardens and Hollywood Park Casino will close operations beginning this weekend, company officials said Saturday.
The closure is temporary and they all plan to re‐open as soon as possible.
Click here for the latest news on the coronavirus 
"As the largest card casinos in the State of California, the health and safety of casino patrons, visitors and employees are of the utmost importance, particularly at this critical time," according to a press release. 
Earlier this week Gov. Newsom issued an Executive Order enhancing the state and local governments' ability to respond to the COVID‐19 pandemic. The governor also announced canceling large gatherings of more than 250 people and urged people to stand six feet away from others. 
"With approximately 8,000 employees, more than 20,000 patrons per day and over 300,000 square feet of casino floor, we must make decisions that prioritize the health and safety of our patrons and employees above all else. Cardrooms are undoubtedly strong contributors to our state's economic engine; however, this fact should not take precedence over the well‐being of our visitors, staff and the general public," the casino's statement read. 
Get breaking news alerts in the FOX 11 News app. Download for iOS or Android.