School Standouts: Manhattan Beach brothers turn musical talent into cancer support fundraiser
MANHATTAN BEACH, Calif. - In the South Bay, a battle is being waged against cancer one lyrical note at a time. Manhattan Beach brothers, Robbie and Dylan Knowles, are taking on cancer through music and their fight is personal. 
After their aunt, uncle and nana passed away from the horrible disease, the boys along with their father put pen to paper and wrote a song paying tribute to the loved ones they had lost. Titled, "We'll Never Stop Fighting," the boys' mission was simple: to raise awareness about those fighting cancer.
After releasing the song to friends and family, the boys were prompted to go one step further and make a music video to raise money and highlight the brave warriors fighting the disease in their community.  The video was a hit and it raised thousands of dollars for local cancer charities.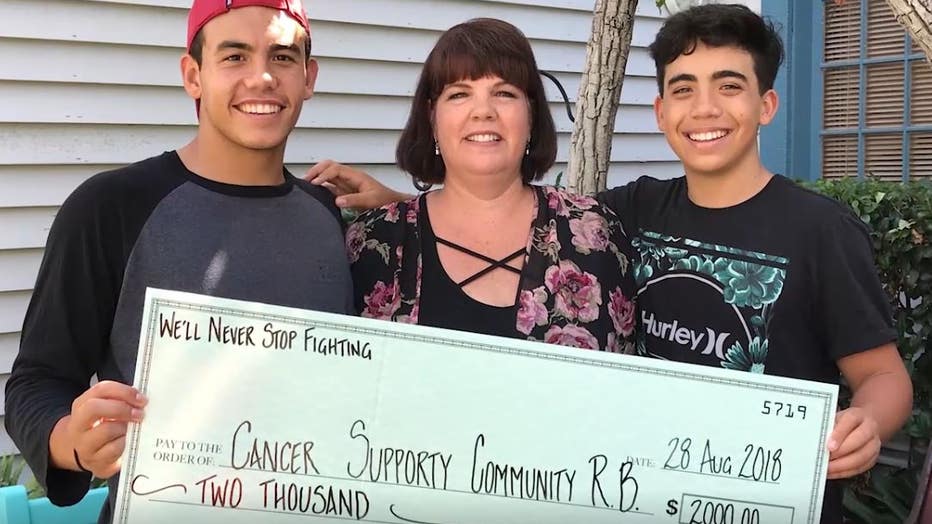 Dylan is currently a junior at Mira Costa High School and Robbie is a freshman at the University of San Diego playing Division One baseball.
While they have moved on from music, they will never forget those they lost and those who are still fighting cancer. They are truly amazing young men who are showing that music is healing to the soul. 
If you'd like to nominate a person or program for FOX 11 School Standouts, head over to FOX11SchoolStandouts.com.