School police asking for public's help in locating suspects who vandalized elementary school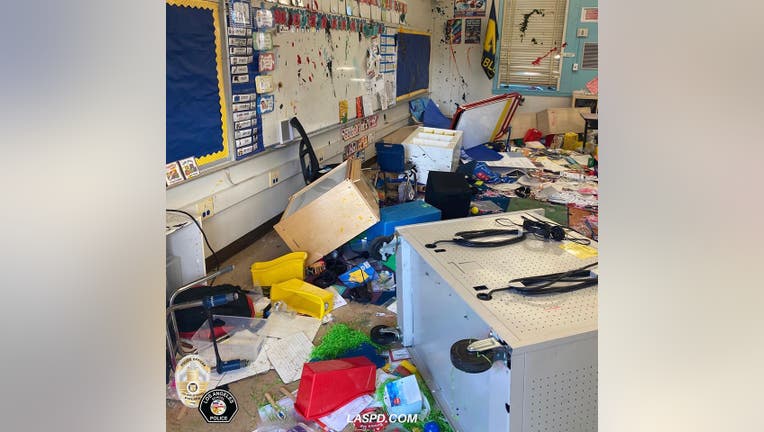 LOS ANGELES - The Los Angeles School Police Department is searching for the suspects responsible for vandalizing an elementary school. 
Officers say they responded to Stoner Elementary School in Culver City for an alarm call. When officers arrived on scene they say multiple suspects fled the area. 
Officers then found a classroom that had been completely destroyed. Photos show furniture had been thrown on the ground, items thrown on the floor as well as paint on the walls.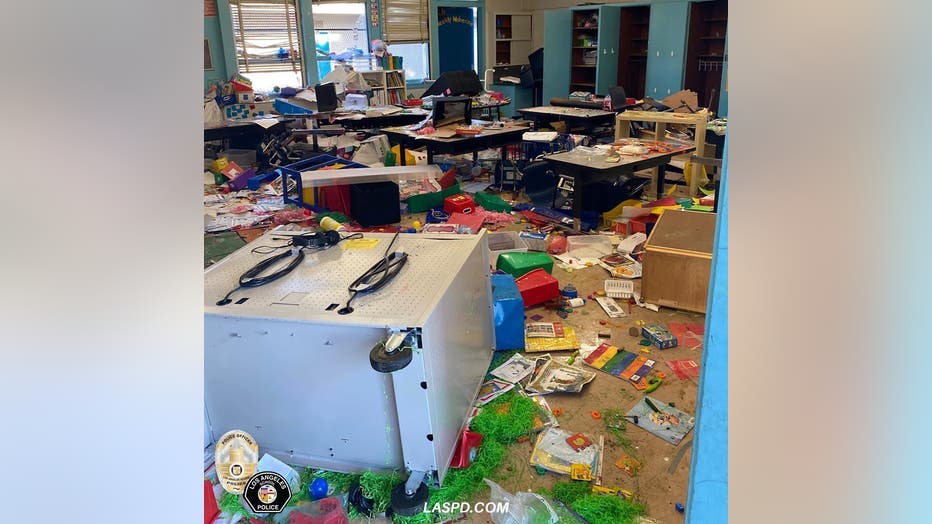 School staff estimated the damage to be above $30,000.
Officers are searching for the suspects involved. 
Anyone with information is urged to contact dispatch at (213) 625-6631.