Santa Ana teen dies days after being hit by car while crossing road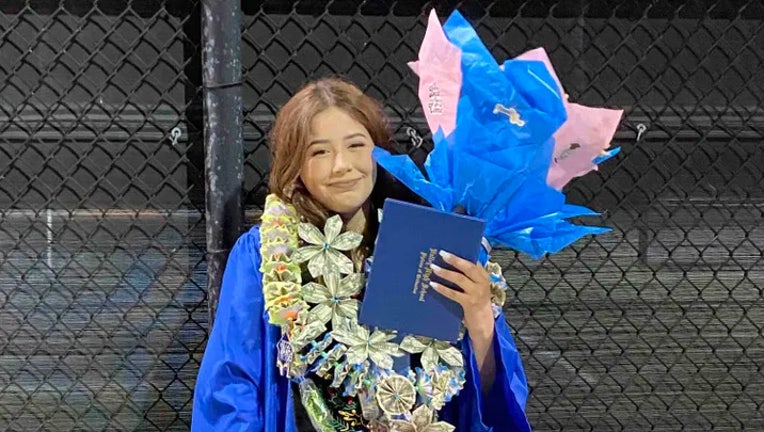 article
SANTA ANA, Calif. - A 17-year-old girl has died, days after she was hit by a car while crossing the street in Santa Ana. Tania Godinez Valencia died on Wednesday, July 12, 2023, her family posted on a GoFundMe page. 
The crash happened on just before 2:45 p.m. on July 10, near the intersection of 17th and English streets in Santa Ana. Police were called to the scene after a pedestrian had been hit by traffic. The Orange County Fire Authority transported Godinez to the hospital in critical condition. 
Days later, Godinez was dead from her injuries. Her family described her as someone who "always had a smile and was a pleasure to be around."
SUGGESTED: 3 killed, 1 injured in fiery crash in Murrieta
Santa Ana Police said Godinez was hit while she was trying to cross 17th Street. The car that hit her stayed at the scene and police said the driver was cooperative. While the department said that drugs and alcohol do not seem to have factored into the crash, they're still investigating the cause of the crash. Anyone with information on the crash was asked to call the Santa Ana PD's Traffic Division at 714-245-8200.
Godinez leaves behind her two parents and two brothers.