Rocker Alice Cooper says transgenderism has reached 'point of absurdity' where it endangers women, child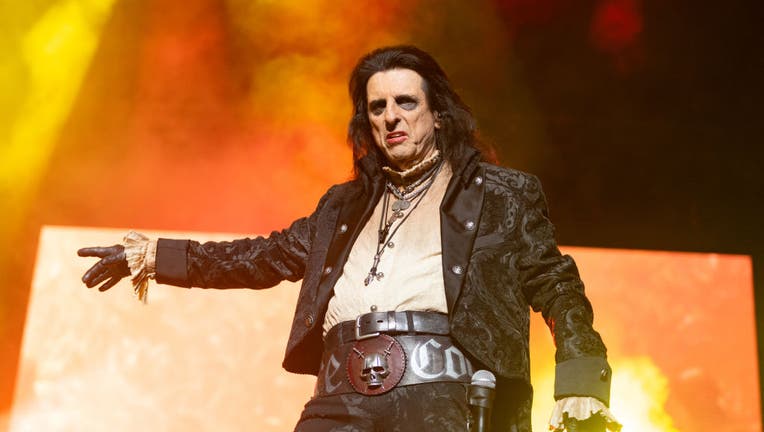 article
Legendary rocker Alice Cooper thinks modern "woke" ideology has gone too far.
Cooper, born Vincent Damon Furnier, has had a decades-spanning career as a rock star whose performances are famously theatrical, to the point he was one of the most famous examples of the genre "shock rock."
Stereogum journalist Rachel Brodsky published an interview with the rocker Wednesday, where she suggested he had "played around with gender expectations" as a performer in the past, but now some of his "'theatrical' rock peers," like Paul Stanley of Kiss and Dee Snider of Twisted Sister, have voiced skepticism about aspects of gender ideology. She quoted Stanley describing some of it as a "sad and dangerous fad."
Cooper agreed it is a "fad" and warned about how it affects children.
"I'm understanding that there are cases of transgender, but I'm afraid that it's also a fad, and I'm afraid there's a lot of people claiming to be this just because they want to be that," he said. "I find it wrong when you've got a six-year-old kid who has no idea. He just wants to play, and you're confusing him telling him, 'Yeah, you're a boy, but you could be a girl if you want to be.'"
He went on to warn that this is dangerous not only for young children, but for teenagers as well.
"I think that's so confusing to a kid. It's even confusing to a teenager," he said. "You're still trying to find your identity, and yet here's this thing going on, saying, 'Yeah, but you can be anything you want. You can be a cat if you want to be.' I mean, if you identify as a tree… And I'm going, 'Come on! What are we in, a Kurt Vonnegut novel?' It's so absurd, that it's gone now to the point of absurdity."
He went on to muse about the phenomenon of "woke" ideology itself, wondering if it is a top-down phenomenon.
"The whole woke thing… Nobody can answer this question. Maybe you can. Who's making the rules?" He asked. "Is there a building somewhere in New York where people sit down every day and say, 'Okay, we can't say 'mother' now. We have to say 'birthing person.' Get that out on the wire right now'? Who is this person that's making these rules? I don't get it. I'm not being old school about it. I'm being logical about it."
After noting that he does not know anybody who "agrees with the woke thing," he described his own take on the issue, "I respect people and who they are, but I'm not going to tell a seven-year-old boy, 'Go put a dress on because maybe you're a girl,' and he's going, 'No, I'm not. I'm a boy.'"
He went on, "I say let somebody at least become sexually aware of who they are before they start thinking about if they're a boy or a girl."
Cooper added that "a lot of times," he views this issue "the logical way" in that "If you have these genitals, you're a boy. If you have those genitals, you're a girl." However, he did argue, "Now, the difference is you want to be a female. Okay, that's something you can do later on if you want to. But you're not a male born a female."
After the interviewer pushed back and expressed hope that parents "listen to their kids and find pediatricians that provide appropriate care," Cooper stood his ground and warned that radical gender ideology may have unforeseen consequences.
"I can see somebody really taking advantage of this, though. A guy can walk into a woman's bathroom at any time and just say, 'I just feel like I'm a woman today' and have the time of his life in there," he said, warning, "Somebody's going to get raped, and the guy's going to say, 'Well, I felt like a girl that day, and then I felt like a guy.' Where do you draw this line?"
Get the latest updates on this story on FOXNews.com.