Robotic legs allowing children to take first steps
PLANO, Texas - New technology is allowing kids who have never been able to walk before the opportunity to take steps of their own.
"Dude! Look at you, you're walking," said Kristen Gibson.
Gibson's 5-year-old son, Beckett, was born with cerebral palsy.
Seeing her son take his first steps is a moment she will never forget.
"I was getting teary-eyed because it just, is a first, it's a first not something I expected to see anytime soon. It is really special," she said.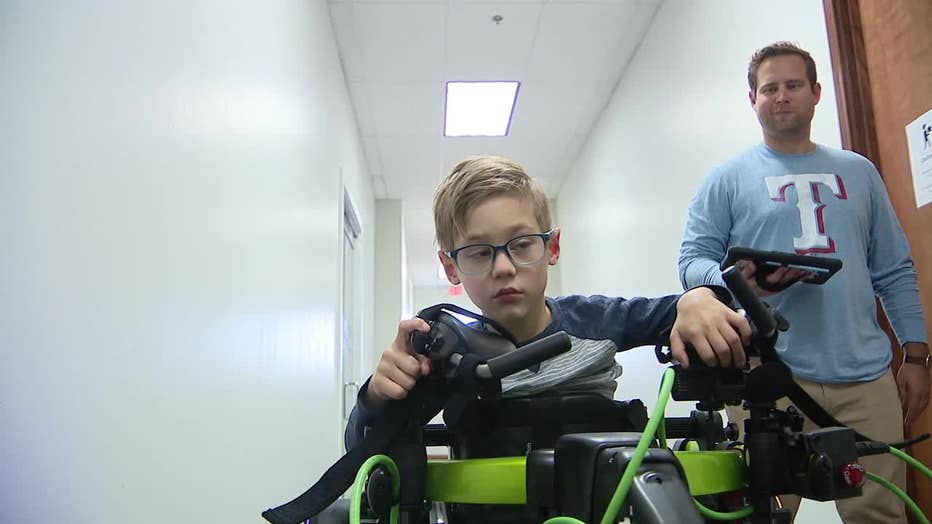 Rachel Grodin's son Ian is 9 years old with a rare genetic condition.
"He was at one point ambulatory, and through many health struggles lost that ability. So to see him walking, being able to walk multiple steps, I haven't seen since he was probably 6 years old. My heart is full," Grodin said.
Manmeet Maggu, the founder and CEO of Trexo Robotics, has dedicated his life to moments like these.
"A few years ago, I found out my nephew was diagnosed with cerebral palsy, and we learned that he would never be able to walk. The thought of my nephew never taking his first steps inspired us to find a solution," said Maggu.
The solution: robotic legs.
"[They] provide them powered assistance for walking. So you have a powered hip joint, a powered knee joint and a passive ankle," Maggu explained.
While the milestone of walking is important psychologically, it also provides important physical benefits, even with the help of a robot.
"They say sitting 8 hours at your desk is as bad as smoking a pack of cigarettes," said Maggu. "We are simply trying to bring back this core component to human health, which is walking, and once you start to do that you see so many benefits."
Since the company's launch in 2019, there are now 350 children using the devices.
"All of our Trexo users have completed 60 million steps, which is enough to walk around the Earth 3 times," said Maggu.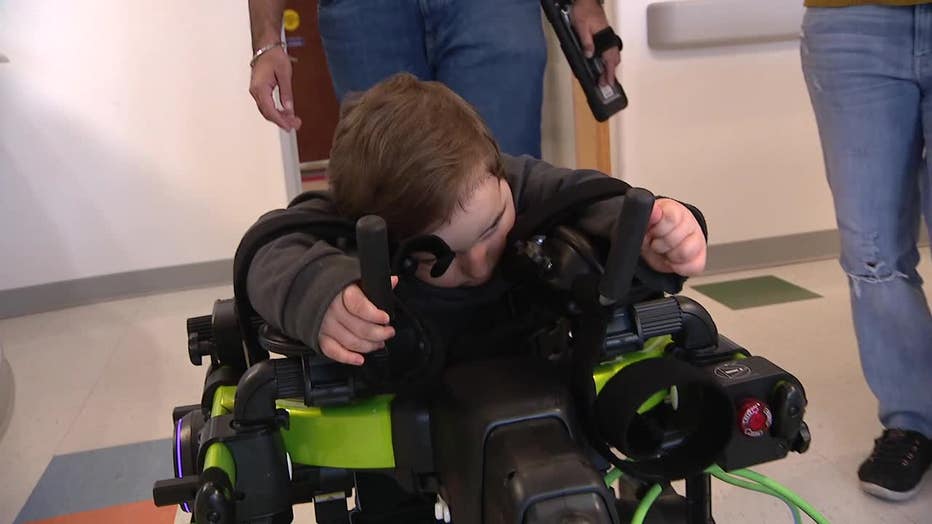 Users include Arlene Chrisman's son, Luke.
The 2-year-old has the terminal illness Rett syndrome.
"It was amazing. This was the first time Luke has ever walked and, without one of these devices, probably the last," Chrisman said. 
READ MORE: Arlington golf coaches' quick actions save student-athlete who collapsed on course
Luke was given two to four years to live, and his muscles are getting stiffer.
"Something like this would help to prevent that from happening, increase mobility, increase movement," explained Chrisman.
Maggu says insurance companies are beginning the process of funding them on a case-by-case basis as clinical studies about the benefits are underway.