Riverside Co. crews contain Rider Fire near Lake Mathews
RIVERSIDE COUNTY, Calif. - A brush fire broke out in Riverside County near Lake Mathews Tuesday, burning more than 30 acres before firefighters were able to contain it.
The fire broke out around 12:45 p.m. in the 19900 block of Seaton Avenue in Mead Valley. The fire was initially reported at five acres before growing to 10 acres by 1:40 p.m. with no containment.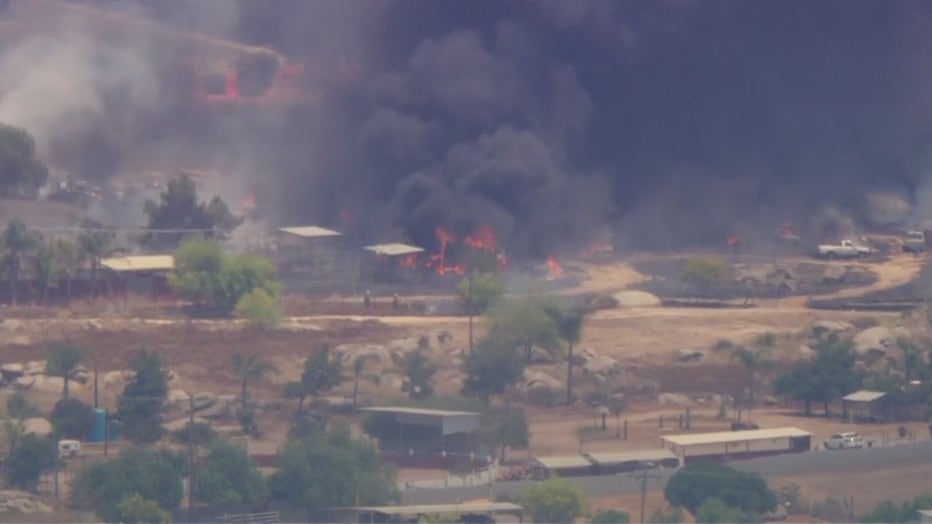 Cal Fire said by 2 p.m., the forward rate of spread had stopped, and that the fire had been contained just before 8 p.m.