Rescue crews searching for Mt. Baldy hiker who went missing from group
MOUNT BALDY, Calif. - Authorities are searching for 52-year-old Sreenivas 'Sree' Mokkapati, from Irvine, who left on a hike with three others to Mount Baldy Sunday morning around 7 a.m., according to the San Bernardino County Sheriff's Fontana Station.
At some point during the hike, Mokkapati was separated from the group, authorities said.
After returning to their car Sree's companions contacted authorities.
He never returned and hasn't been seen since.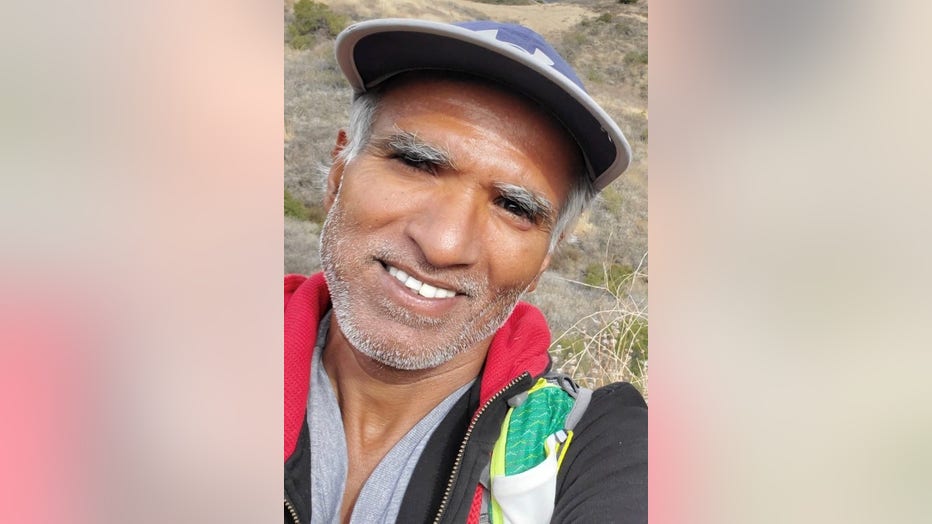 About 10 rescue teams and two helicopters have been searching for him since 3 p.m. Sunday from Los Angeles, Orange and San Diego counties have also joined the search, authorities said.
Sree was last seen wearing a gray "puffy" jacket and gray pants.    
Anyone with information regarding this search is urged to contact Fontana Sheriff's Station, Sergeant Al Huff or Detective Brent Meelker at (909) 453-5392 or (909) 677-9436.
Callers wishing to remain anonymous are urged to call the We-tip Hotline at 1-800-78-CRIME (27463) or you may leave information on the We-Tip Hotline at www.wetip.com.