Actress Raquel Welch dead at 82
LOS ANGELES - Raquel Welch, known for her iconic bombshell film characters and dubbed an international sex symbol in the 1960s, has died. She was 82 years old.
"Raquel Welch, the legendary bombshell actress of film, television and stage, passed away peacefully early this morning after a brief illness," according to a family statement. 
Welch was born to live in the spotlight, entering beauty pageants and winning several titles in her teen years, according to IMDB. 
She attended San Diego State College and actually became a local TV weather girl when she wasn't concentrating on her studies. 
Welch did some modeling in Dallas, Texas, before she made her way back to California where she started her acting career. 
She scored her first major film role in "A Swingin' Summer" in 1965, after which she signed a contract with 20th Century Fox. 
Welch then landed one of her most iconic roles in "One Billion B.C.," where she took on the role of Loana — a furry bikini-clad beauty. 
FILE - A British poster for Don Chaffey's 1966 adventure-fantasy, "One Million Years B.C.," starring, Raquel Welch.  (Movie Poster Image Art/Getty Images)
Her role in "One Million Years B.C." almost didn't happen as Welch had zero interest in making a "dinosaur movie."
"I told (Fox's studio head) Dick Zanuck I didn't think I was going to do it because it was a dinosaur movie and I didn't want to be caught dead in a dinosaur movie," Welch told Fox News Digital. "And he was not sympathetic to that.
"He said, 'No, you're going to do it Raquel. And listen Raqui, you're going to become a huge star!' I said, 'What? What am I even going to wear? What happened in dinosaur time?... He said, 'Don't worry, they'll figure something out.' And they sure did."
Reluctantly, the then-26-year-old, who had already worked alongside her teen idol Elvis Presley in 1964's "Roustabout," agreed to take on the role. Welch was sent far away from Hollywood, specifically the volcanic Canary Islands.
"We were so far from civilization," she recalled. "I mean, there was a hotel at the bottom of the volcano near the sea. And I was at the top. And it was snowing!"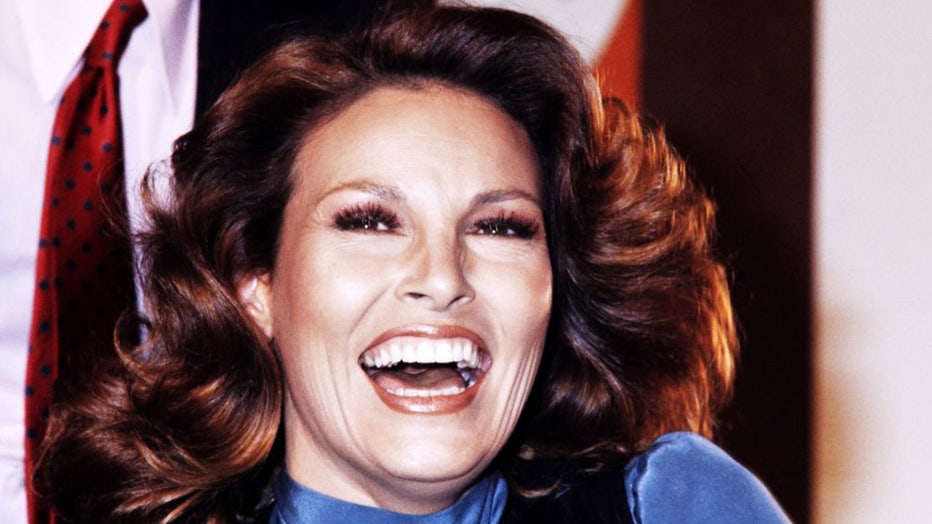 Welch, who was filmed wearing the skimpy costume during severe weather conditions, developed tonsillitis on set that she insisted became worse with time.
"I had already so much penicillin when I was wearing the fur bikini that I almost died," she claimed. "… I had to rush, turn my car around and head right back to the doctor's office, just run upstairs, jump in the elevator and all that.
"And I barely got there. They had to shoot me with an antidote. Otherwise, I would have died. It was really rough shoot, man. Really rough. And then I came to London and everybody knew who I was."
Despite her stirring roles and famous good looks, her stardom would fizzle out a bit after a few box-office duds but she would soon win a Golden Globe for her role in "The Three Musketeers" in 1973. 
After attempting to make a comeback in the early 1980s with "Cannery Row," Welch was suddenly fired from the production. She sued MGM for breach of contract and won a $15 million settlement, according to IMDB. 
Unfortunately, the lawsuit would give Welch the reputation of being difficult to work with on set and so she would turn to TV movies as her main acting outlet. 
Welch would go on to star in "The Legend of Walks Far Woman," which earned her a Golden Globe nod and she also starred in "Right to Die."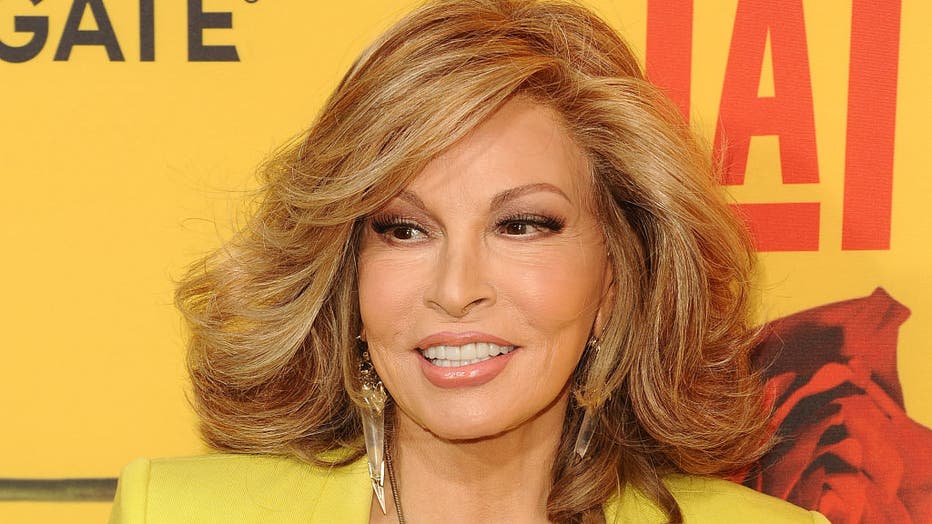 Actress Raquel Welch attends the premiere of "How to Be a Latin Lover" at ArcLight Cinemas Cinerama Dome on April 26, 2017 in Hollywood, California. (Photo by Jason LaVeris/FilmMagic) (Getty Images)
And just like Jane Fonda, Welch would go on to develop exercise videos and was even featured in several infomercials for beauty products. 
Welch would go on to make appearances in other memorable roles in the 90s and early 2000s such as "Seinfeld," cast as herself, in "Sabrina the Teenage Witch," cast as Sabrina's eccentric witch aunt, Vespa, and in "Legally Blonde" as the snooty Mrs. Windham Vandermark. 
Welch also made a brief appearance in the 1994 film "Shawshank Redemption." A poster of Welch in her iconic prehistoric bikini from "One Million Years B.C.," was plastered in Andy Dufresne's (played by Tim Robbins) cell and it was her poster that covered the hole of the tunnel out of which Robbins' character eventually escapes. 
Welch is survived by her two children, Tahnee and Damon Welch.  
FOX News contributed to this report. This story was reported from Los Angeles.