Pursuit suspect bogs down traffic at LAX after abandoning car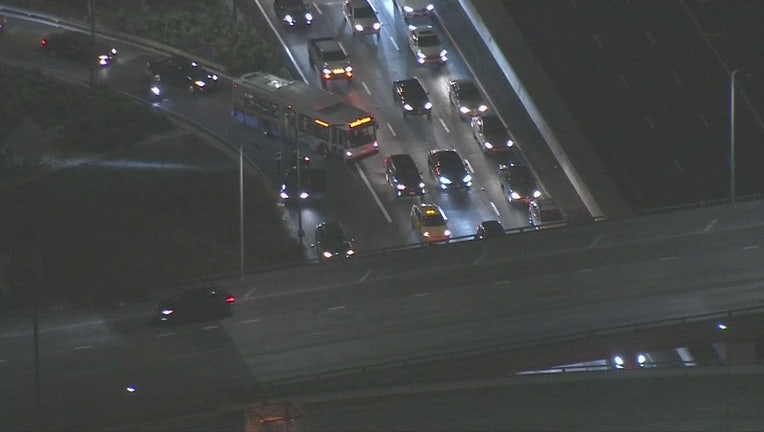 LOS ANGELES - A pursuit suspect Monday evening caused a traffic jam at LAX and prompted a suspect search after the suspect abandoned his car and took off on foot.
The suspect was wanted for reckless driving and DUI, and was being tracked by Los Angeles Sheriff's deputies on the westbound 105 Freeway, according to authorities.
The high-speed pursuit culminated at LAX when the suspect abandoned his car near an on-ramp and fled on foot. After a few minutes of searching, the suspect was located and taken into custody.
WATCH: SkyFOX over LASD pursuit
Authorities briefly shut down a portion of the road at LAX. It has since reopened. The suspect's vehicle remains at the scene as officials work to alleviate traffic at the airport.
No further details were immediately known. The investigation is ongoing.
City News Service contributed to this story