Pursuit ends in violent crash in Long Beach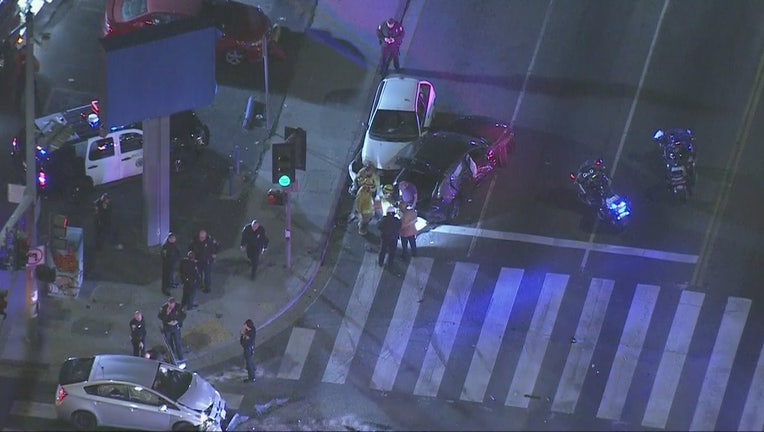 article
LONG BEACH, Calif. - A vehicle pursuit has ended in a violent crash near the area of E. Anaheim Street and Long Beach Boulevard in the city of Long Beach.
At least three vehicles were involved.
The condition of the suspect or victims is unknown but Long Beach police say there were no critical injuries as a result of the collision.
The immediate area was closed off for the investigation. The public should avoid the area.
It all started at about 6:30 p.m. when officers were sent to check on a report of shots fired at a home in the 3600 block of E. 15th Street. The Long Beach Police Department says officers located a crime scene and contacted the resident of the home that was shot at and a witness, and determined no one had been injured.
After broadcasting information about the suspect's car, assisting officers located it in the area and attempted to pull the male driver over but the driver did not stop, according to authorities.
The pursuit continued until the suspect crashed. The driver was taken into custody and a handgun was recovered, Long Beach police said.
The investigation is ongoing.