Pursuit ends in Santa Ana after suspect surrenders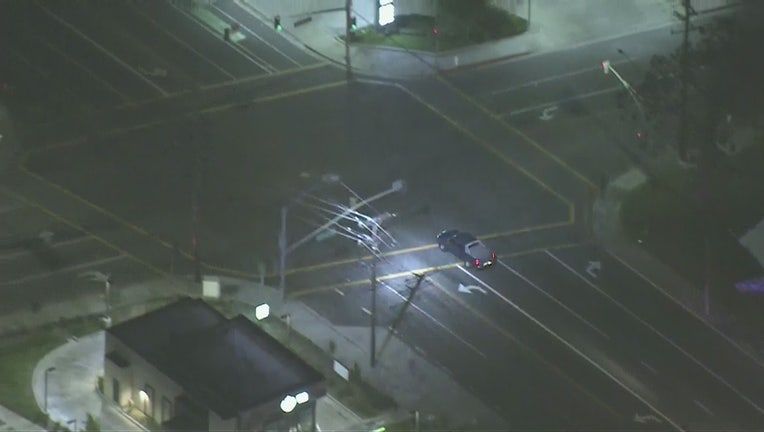 ANAHEIM, Calif. - A pursuit suspect out of Orange County was taken into custody after a chase that began on surface streets before getting on the freeway Tuesday night.
The pursuit started in the 5400 block of E. La Palma Avenue in Anaheim involving a possible DUI suspect, according to the Anaheim Police Department.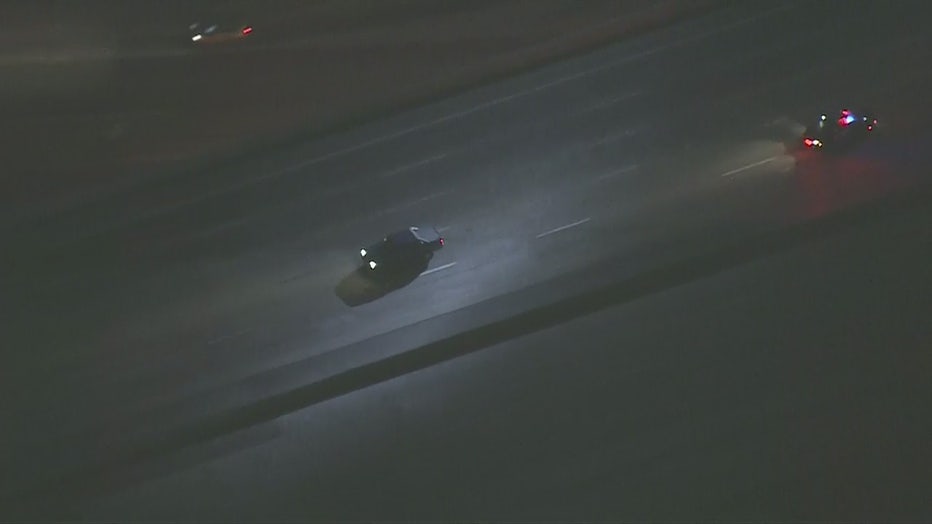 Authorities say Anaheim police responded to a suspicious vehicle in a parking lot but when officers went to investigate, the driver took off and police gave chase.
The pursuit soon entered the northbound 57 Freeway before entering the 22 Freeway in Garden Grove.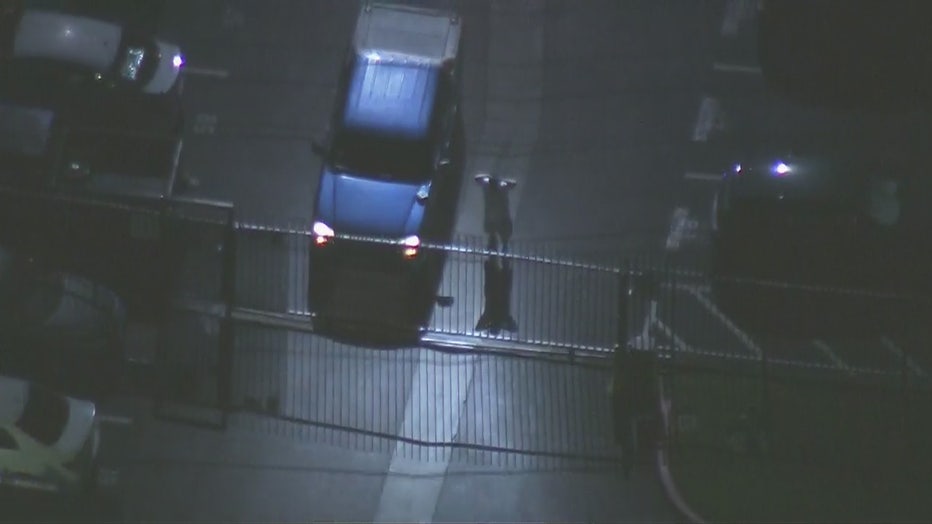 The California Highway Patrol eventually took over the pursuit until it ended in Santa Ana when the suspect surrendered after driving into an apartment complex on Grand Avenue blocked by a gate.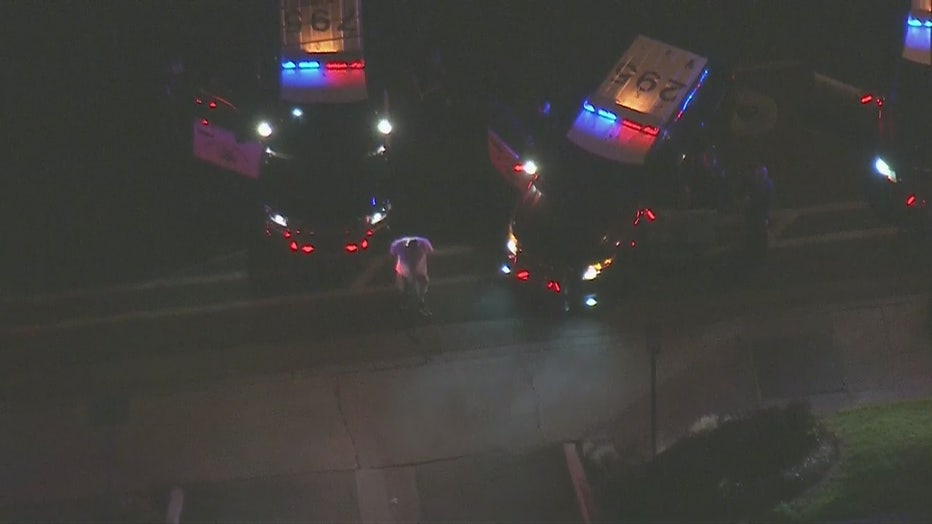 City News Service contributed to this report