Powerball jackpot grows to $725M
The Powerball lottery jackpot swelled to $725 million ahead of Wednesday's drawing.
The cash portion, if there is one lucky winner, would come to $366.2 million after taxes, according to Powerball officials. 
There was no winner Saturday marking the 34th consecutive drawing that came up short. 
WINNING NUMBERS RELEASED FOR $546 M POWERBALL JACKPOT
The hefty jackpot continued to rise after no ticket matched the winning six numbers during Monday night's Powerball drawing.
The last Powerball jackpot was won on April 19 when a ticket in Ohio matched all five white balls and the red Powerball to win a prize worth $252.6 million.
In November 2022, a single ticket sold in California won the largest Powerball jackpot on record, worth $2.04 billion, after matching all six numbers.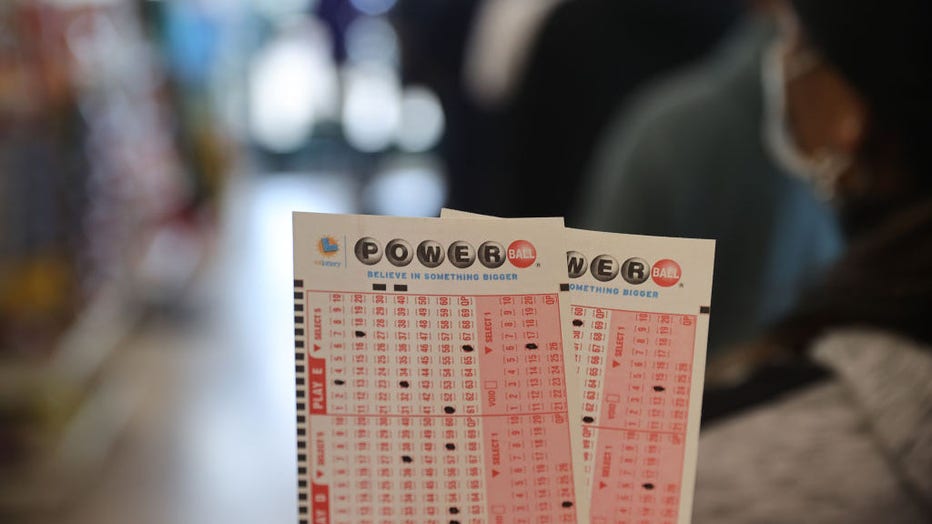 People lined up to play Powerball lottery at a 7-Eleven store in Milpitas, California, United States on November 7, 2022. (Photo by Tayfun Coskun/Anadolu Agency via Getty Images)
MEGA MILLIONS JACKPOT SWELLS TO $480 MILLION AFTER NO TICKET MATCHED ALL SIX NUMBERS IN FRIDAY'S DRAWING
Here are the 10 largest Powerball jackpots to date
$2.04 billion – Nov. 7, 2022
$1.586 billion – Jan. 13, 2016
$768.4 million – March 27, 2019
$758.7 million – Aug. 23, 2017
$754.6 million – Feb. 6, 2023
$731.1 million – Jan. 20, 2021
$725 million (est.) – July 12, 2023
$699.8 million – Oct. 4, 2021
$687.8 million – Oct. 27, 2018
$632.6 million – Jan. 5, 2022
The odds of hitting the grand prize jackpot are 1 in 292.2 million.
Powerball tickets cost $2 per play. Tickets are sold in 45 states, the District of Columbia, Puerto Rico and the U.S. Virgin Islands. The deadline for purchasing a ticket is 9:45 p.m. on draw nights.