Police searching for man with 'devil face' tattoo who stole lingerie from store in Brea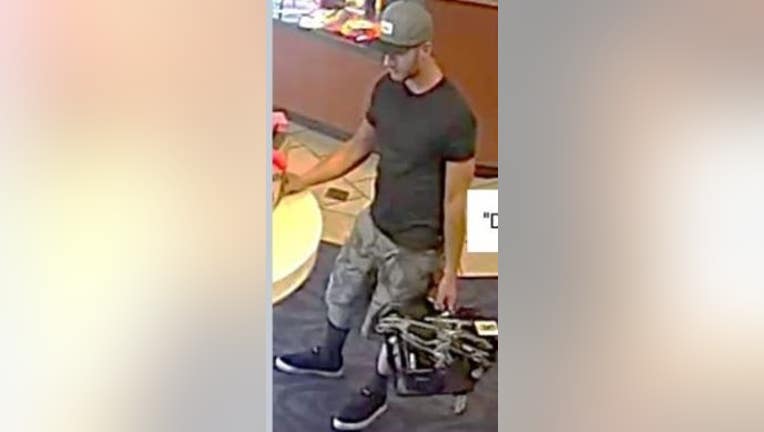 BREA, Calif. - Police are asking for the public's help in locating a man who stole lingerie and other items from an adult store in Brea. 
Security cameras from A Touch of Romance, located on Imperial Hwy. and Laurel Ave., caught the suspect in the act. Police say the suspect has a 'Devil face' tattoo on his right calf. 
Police are hoping the person who was gifted the items comes forward with information regarding the suspect's identity. 
Anyone with information is urged to contact Det. Sgt. Haefner.