Police say 3 cases of kidnapping attempts near schools in West Covina did not happen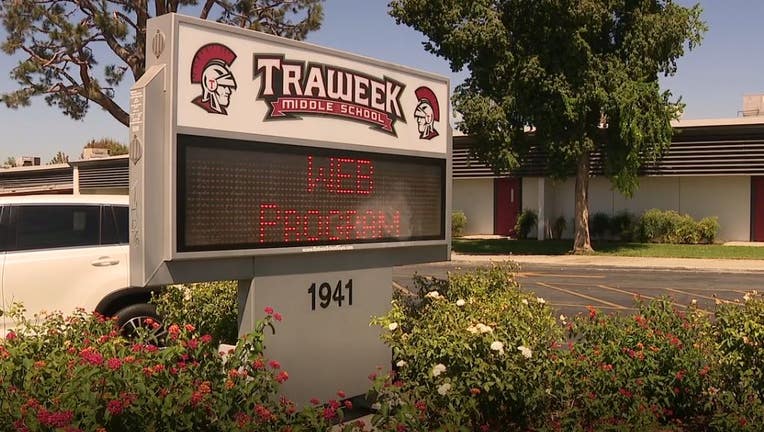 WEST COVINA, Calif. - Authorities investigated three reports of possible attempted kidnappings near schools in West Covina and determined none of the reported incidents occurred.
Investigators say in a reported incident on Sept. 5, a 12-year-old Traweek Middle School student told West Covina Police that he was approached by a male driving a black 4-door Mercedes during his walk to school. 
"While the driver of the vehicle attempted to lure the student into the car, another male on a bicycle came behind him and attempted to push him into the car," West Covina Police Lieutenant Travis Tibbetts said.
The boy said he was able to get away and reported the incident to school authorities. He was not injured. Detectives say during the interview with the student, he admitted to making the whole thing up.
A day earlier, officers responded to two other calls for service with similar suspicious circumstances.
The first call, received at 1:18 p.m. Wednesday, sent officers to the area of E. Workman and N. Lark Ellen avenues — near Rowland Avenue Elementary School and Workman Avenue Elementary School. A 10-year-old girl reported a driver offered her a ride home during her walk home from school, police said.
"Detectives investigated the first incident on 09/04/19 and based on the interviews conducted determined that an attempt kidnap did not occur," said a news release from the West Covina Police Department.
Less than two hours later, shortly after 3 p.m., a witness reported seeing a man in a black sedan following a young girl in the same area. West Covina Police said officers were unable to locate the girl or the reporting party.
"Based on the totality of the call for service, it was also determined that the second incident was not an attempt kidnap," said police.
The West Covina Police Department wants the public to know that they have no evidence that leads them to believe there is anyone driving around the schools attempting to lure students into vehicles. Authorities encourage the public and students to be aware as they walk throughout the city and if possible, walk in pairs.