Police pursue reported stolen vehicle from Orange County to Los Angeles
LOS ANGELES - The CHP were in pursuit of a reported stolen vehicle that started in the Orange County area on Sunday afternoon.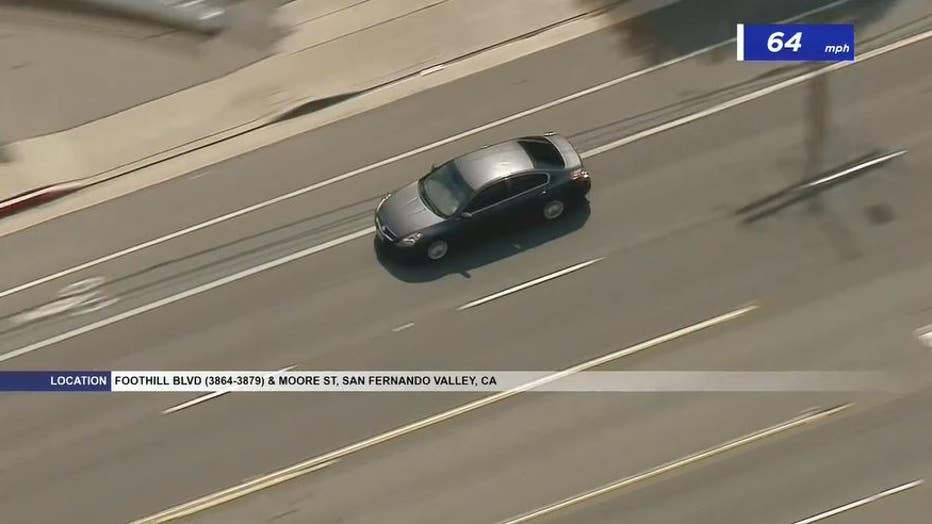 The pursuit started at about 2:45 p.m. in the Irwindale area and the vehicle was reportedly stolen in Fulllerton, officials said.
The vehicle is a stolen gray Nissan Altima.
The suspect has blown red lights, stop signs, and has been seen driving at a very high rate of speed.
Officials say at least two occupants are inside the vehicle.
The suspect reached about 90 mph on the eastbound 210 Freeway while approaching the Pasadena area and nearing La Canada Flintridge.
At around 3:40 p.m., the vehicle crashes into another car, CHP surrounds vehicle on Foothill Blvd and Oak Grove in the Pasadena area.
A female driver emerges and then surrenders.
Two suspects were taken into custody.
Get breaking news alerts in the FOX 11 News app. Download for iOS or Android.