Police investigating officer-involved shooting of burglary suspect in Santa Monica
SANTA MONICA, Calif. - A call of a burglary in progress led to a suspect being shot by police in Santa Monica Thursday evening.
The incident occurred in the 1100 block of Cedar Street. Santa Monica police were dispatched to investigate a report of a burglary suspect that had broken into a home.
Authorities say the suspect barricaded himself. Residents were asked to shelter in place.
During the standoff, an officer-involved shooting occurred. Police say the suspect still wouldn't comply with police orders after being shot and officers then deployed a police K-9. That suspect was taken to the hospital in an unknown condition.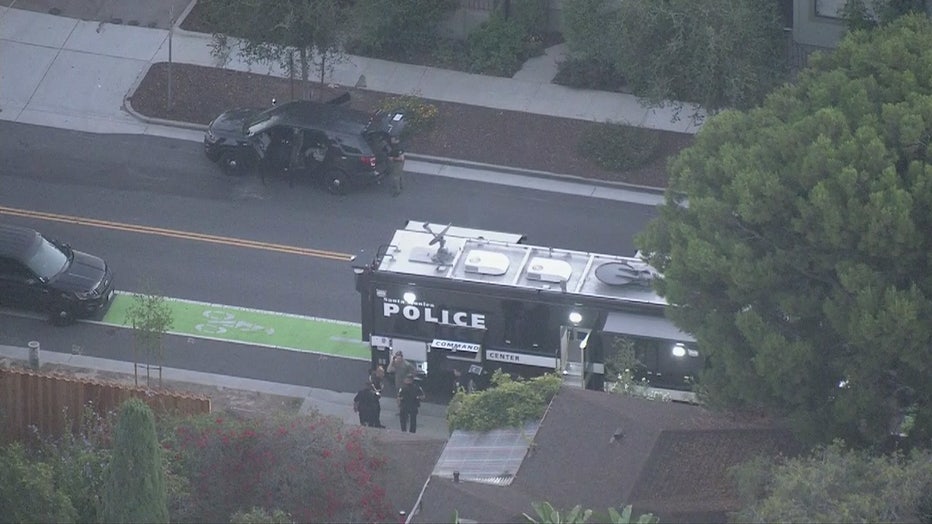 No officers were injured.
Ben Colvin and his 12-year-old son Ryan were home with Ryan's grandmother when they saw the suspect in their driveway at about 6:20 p.m. They say they were afraid for the grandmother who had the doors "wide open."
Santa Monica police say the suspect was armed and trying to hide from police after breaking into a home a block down. They say when the home's resident showed up, the suspect pointed a handgun at the resident. The resident was able to get out and call police, authorities said.
Santa Monica police encourage everyone to make sure their doors and windows are locked.
The investigation is ongoing.
FOX 11's Hailey Winslow contributed to this report.