Police investigating after Beverly Hills synagogue was vandalized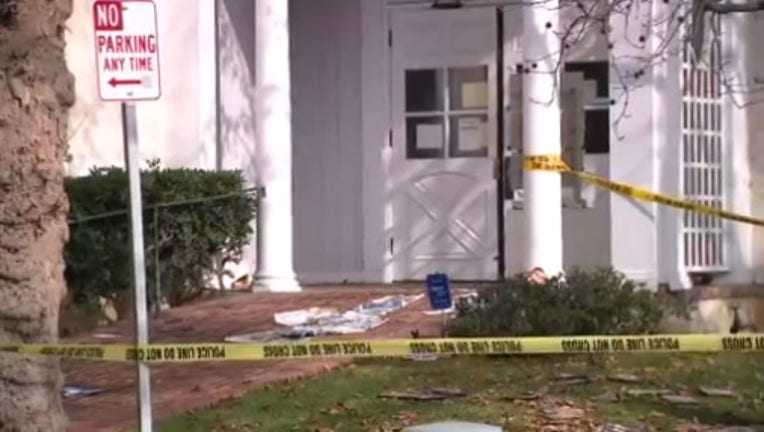 BEVERLY HILLS, Calif. - Beverly Hills police are investigating after a synagogue was vandalized. 
Officers responded to calls for service at the Nessah Educational and Cultural Center on Rexford Dr. and Charleville Blvd. around 7 a.m. Saturday. 
Police say when an employee arrived for work he found the front door open and items inside the synagogue ransacked. 
According to the Beverly Hills Police Department around 2 a.m. the suspect forced himself into the synagogue and ransacked the interior. 
"The suspect disrupted the furnishings, and contents of the synagogue by overturning furniture and distributing brochures and materials throughout the interior," the department said in statement. 
Several Jewish relics were damaged, however, police say the synagogue's main scrolls were not.  Police are investigating the incident as a hate crime, but say the suspect left no markings or other overt signs of anti-Semitism.
 No property was stolen and no one was injured. 
 Police say they will have extra patrol during the Sabbath. The Synagogue plans reopen Sunday.
 
Police believe a male suspect acted alone and committed a series of minor vandalisms in the area. The suspect is described as a man between the age of 20 to 25, has short dark curly hair, thin build, possibly wearing glasses, shorts, low top shoes (possibly Pumas) and carried a backpack and pulled a rolling suitcase.
 
Anyone with information is urged to contact Beverly Hills Police.