Stolen car suspect gets out of moving car at end of police chase
POMONA, Calif. - A driver jumped out of a car while still in drive during a police chase that ended in South Los Angeles Thursday night. 
Reports of the pursuit came in around 8 p.m. The chase began in the Hemet area before entering Pomona Thursday night, where CHP took over the chase. According to officials, the driver was wanted for assault with a deadly weapon and steeling a vehicle. The chase was happening on the 10 Freeway in Pomona.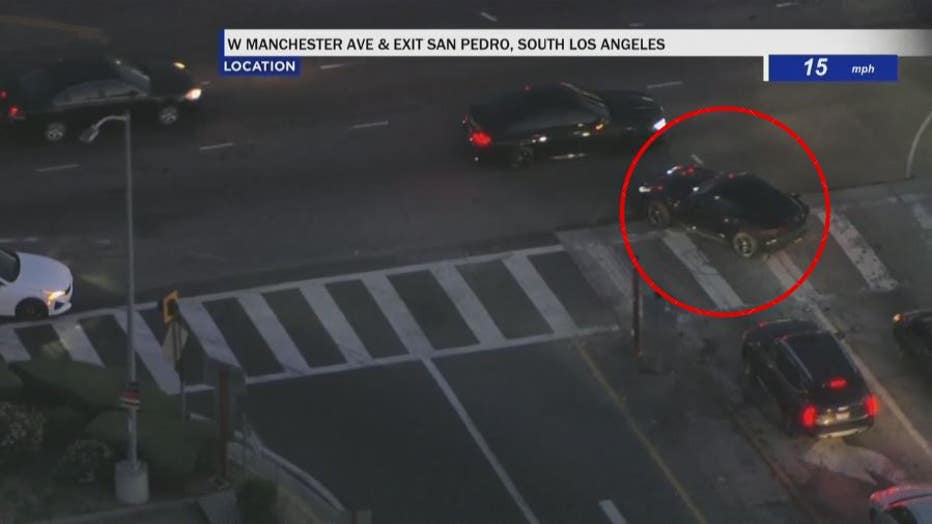 The driver was accused of stealing a Jaguar, continuing onto the 110 Freeway and heading into South Los Angeles. 
Around the area of Manchester Avenue, the driver appeared to jump out of the car near the 110 Freeway overpass while the car was still in drive. The car continued to roll down the road, hitting at least one car in the process. That's why CHP cruisers caught up to the then-empty car.
It was not clear if the driver was taken into custody.