Police: Camarillo man arrested for manufacturing illegal assault rifles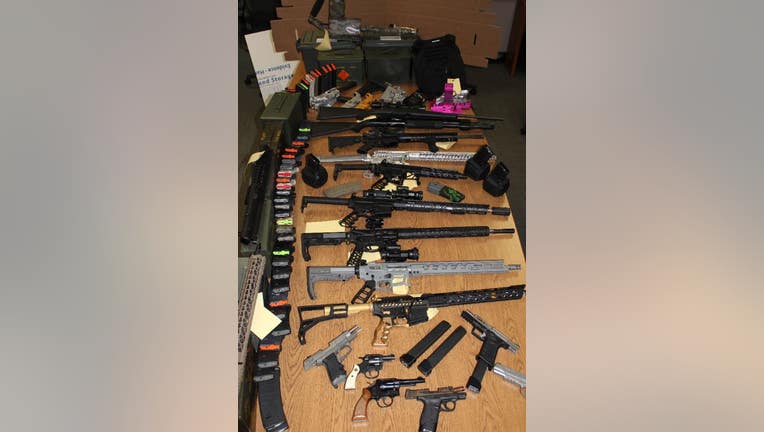 article
CAMARILLO, Calif. - A man was arrested after detectives with the Camarillo Police Department discovered illegal assault style rifles, an estimated 20,000 rounds of ammunition and additional firearms while conducting a search at the suspect's home. 
Police say the suspect was also in possession of narcotics and a flame thrower. 
Late last month, Camarillo police detectives began investigating Christopher Oleksik who they believe was making illegal assault rifles and was involved with controlled substances.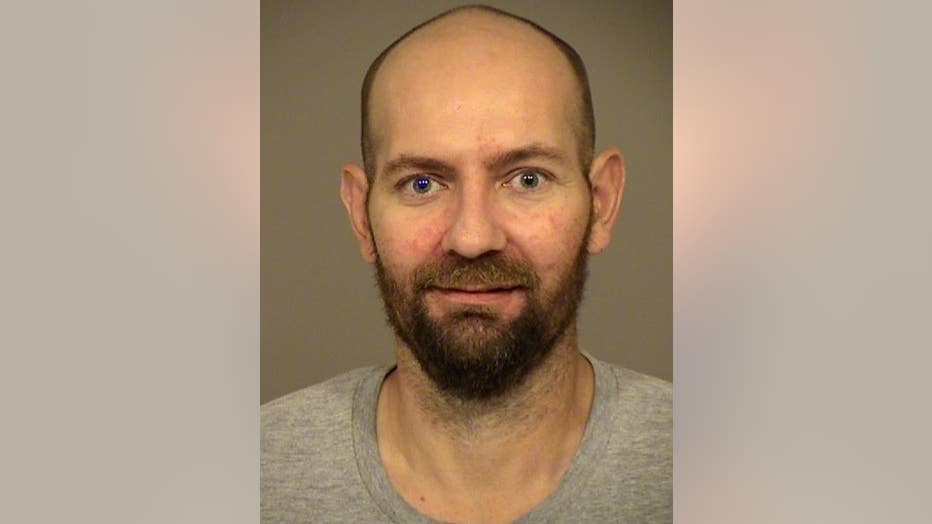 Around noon Dec.5, Camarillo police investigators served a search warrant at Oleksik's home located in the 50 block of Glenbrook Avenue near Las Posas Road. 
While searching the home, detectives discovered an estimated 20,000 pounds of ammunition, four AR-15 "assault rifle" style firearms, one shotgun, one bolt-action rifle, six handguns, three partially-built AR'15 rifles, body armor, what appeared to be a fully functional flame thrower, and tools consistent with manufacturing firearms, Camarillo police said.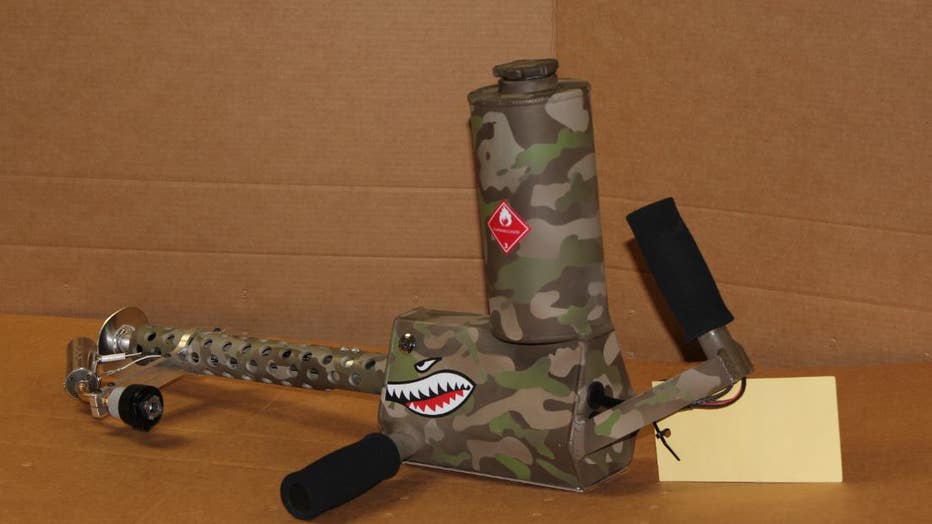 The department's special enforcement detail arrested Oleksik on multiple charges including possession of a controlled substance, being under the influence of a controlled substance, possession of an assault rifle and manufacture of assault rifles.
Oleksik was booked into the Ventura County Pre-Trial Detention Facility with a bail set at $105,000, police said. 
He was released after making bail and has a pending court date scheduled at the end of the month. 
No further information was immediately released.