Police break up armored truck robbery in South Gate; 2 suspects arrested
SOUTH GATE, Calif. - Police in South Gate thwarted an armored car robbery outside a bank on Sunday and later arrested two of the three would-be robbers, according to authorities.
Officers responded to the Bank of America near Tweedy Blvd. and Alexander Ave. around 8:23 a.m. Sunday after receiving calls of a robbery in progress. 
When officers arrived on scene the suspects took off running. Two people were arrested shortly after, a third suspect is still outstanding.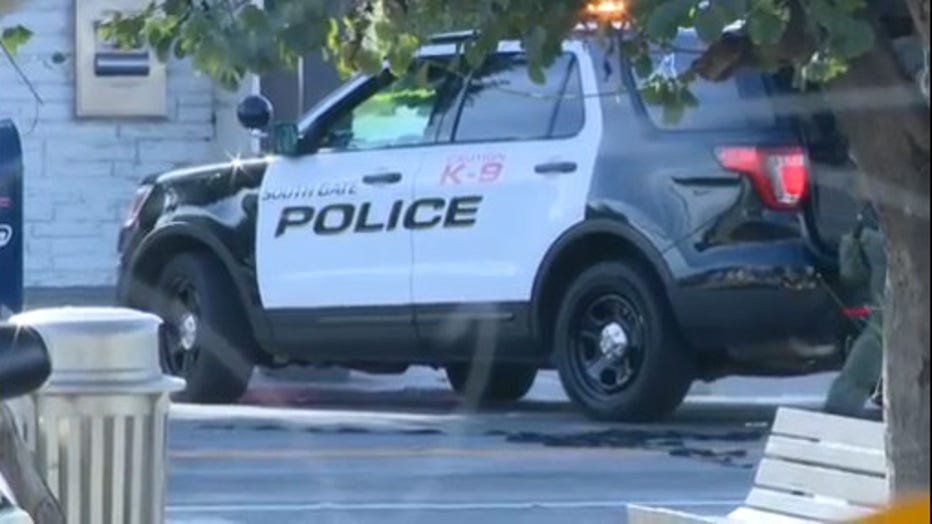 A witness told FOX 11 he saw the robbery happen right in front of him—recording the incident on his phone camera. 
The bank was not open at the time of the incident. Employees of the armored truck were rescued by police and were not injured. 
Anyone with information on this attempted robbery please call South Gate police at 323-563-5436. Tipsters can also call Crime Stoppers at(800) 222-TIPS.
The investigation is ongoing.
FOX 11's Bill Melugin contributed to this report