Police arrest women after restaurant gets vandalized in front of customers, staff in Costa Mesa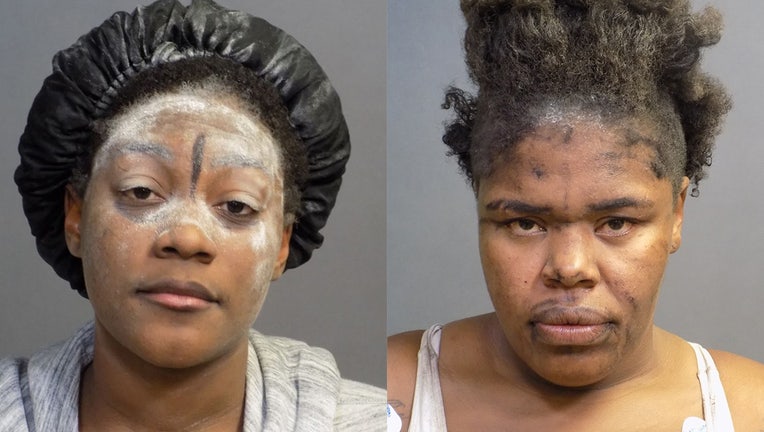 article
COSTA MESA, Calif. - Costa Mesa police arrested two women after a restaurant was vandalized over the weekend in plain sight of diners and restaurant staff.
On Oct. 5 at about 1:30 p.m., police responded to reports of a woman with a bat that had entered a restaurant in the 3300 block of Bristol Street in the South Coast Plaza area in Costa Mesa.
Police say 27-year-old Fullerton resident Passion Shenay Coleman used a bat to vandalized a television, table settings, and plates causing thousands of dollars in damages. She is also a former employee of the restaurant and known to the staff.
A day earlier, Coleman showed up at the restaurant and police say she made criminal threats and threw a plate at a restaurant employee before leaving the scene.
No injuries were reported on either of the two incidents from customers. The restaurant was forced to cancel evening reservations, according to authorities.
Police say a second suspect, 24-year-old Laglennda Damona Carr of Fullerton, was there with Coleman on Oct. 5 reportedly yelling and being disruptive as well.
Before they could drive away, responding officers located the two suspects in a nearby parking lot, pulled them over, and took both of the women into custody. Carr was arrested at the scene and booked into Costa Mesa Police Department Jail on assault with deadly weapon, criminal threats, felony vandalism, burglary, and felony conspiracy to commit crimes. Her bail was set to $25,000 and she was later taken to Orange County Jail.
Police say Coleman had cuts to her hands, was treated on scene by Costa Mesa Fire and Rescue medics, and taken to a nearby hospital for further treatment. Once she was released from the hospital, Coleman was booked for assault with a deadly weapon, criminal threats, felony vandalism, burglary, felony conspiracy to commit crimes, and a misdemeanor warrant for a suspended license. Her bail was set to $500,000.
Authorities say both women had facepaint and some sort of powder on to conceal their identities at the time of the Oct. 5 incident.