Police arrest two home-invasion robbery suspects following pursuit that ended in Hawthorne
LOS ANGELES - Authorities Monday arrested two alleged home invasion robbery suspects who led Los Angeles Police officers on a pursuit to Hawthorne.
The chase began near Rosecrans Avenue and the 110 Freeway and led to the area of 136th Street and Jefferson Avenue, according to LAPD officials.
Authorities said that around 10:20 a.m., officers responded to a report of a home invasion robbery in the 300 block of Ninth Street.
When officers arrived, they saw a vehicle and suspects they believed were related to the crime fleeing the scene, and a chase ensued. 
A male suspect was arrested after the vehicle came to a stop, and a second male suspect was arrested a short time later, police said.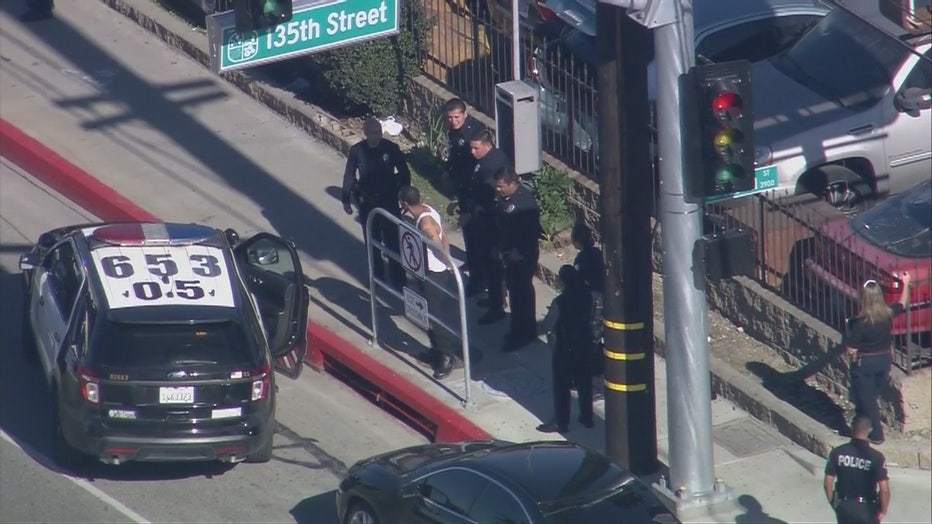 Their names have not been released.
LAPD officials said that a firearm that was allegedly thrown out of the vehicle's window during the pursuit was recovered by investigators.
Additional details were not immediately available.