Photographer documents coronavirus goodbye to grandmother
LOS ANGELES - With the coronavirus comes a cruel reality. Families having to say goodbye to a dying loved one through Facetime.
That moment was captured by an Eagle Rock photographer who lost his grandmother.
David Lopez made the recording so it could be shared with the rest of the family. His 83-year old grandmother Emparo Morales had seven children and a dozen grandchildren.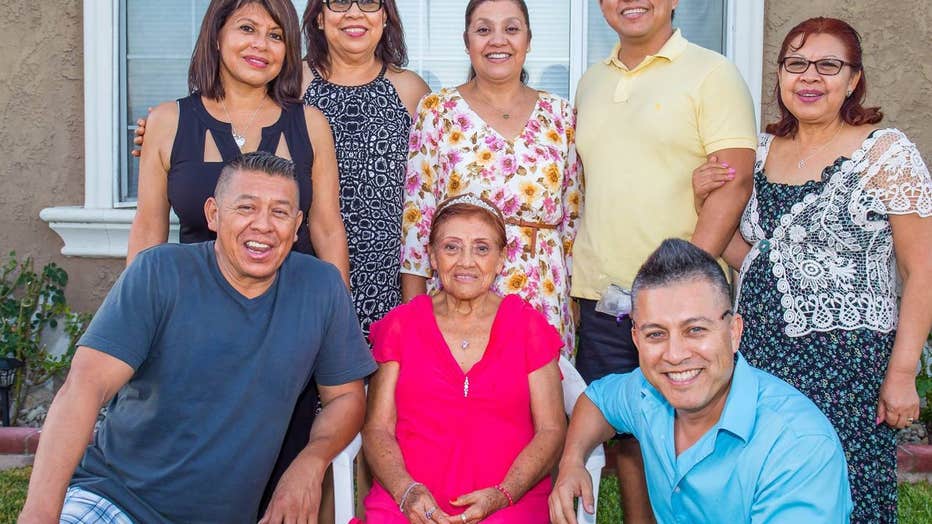 David's mom Lupe Lopez was chosen to say goodbye through Facetime with the help of nurses at the hospital. 
Morales had been in a nursing home when she took ill with the coronavirus.
RELATED: Stay up to date on all coronavirus-related information
The video is three and a half minutes long. It captures seven days leading up to and after his grandmother's passing. Their hospital goodbye by phone is heartbreaking. His mother cries out "mommy I love you." 
He shouts "I love you a lot grandma." Morales had dementia but Lopez says she could always sense when his mother was there.
Lopez's grandma passed away on April 19th.
The film posted on Youtube and Instagram has a message.
He says "What's even crueler there are people who think this whole pandemic is a hoax."
Get breaking news alerts in the FOX 11 News app. Download for iOS or Android.