Peso Pluma gets death threats from Mexican cartel, postpones upcoming shows: reports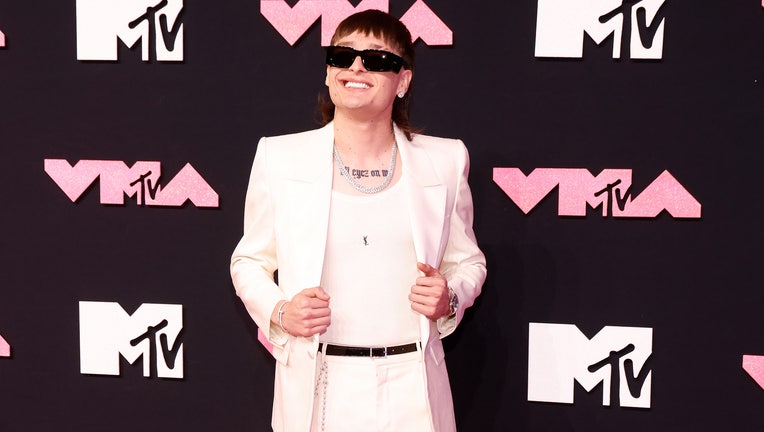 article
Peso Pluma, the Mexican rapper whose songs promote drug trafficking and praise notorious drug lord "El Chapo," has postponed upcoming concerts in the U.S. after receiving death threats from a ruthless cartel.
According to USA Today, the Jalisco New Generation Cartel gang hung a banner over a bridge in Tijuana that read: "This goes to Peso Pluma, refrain from presenting yourself on October 14 because it will be your last show due to your disrespect and loose tongue, you show up and we are going to (break you)."
Pluma, who performed at the MTV VMA Awards Tuesday, has a concert scheduled in Tijuana on Oct. 14. That show has not been canceled, but according to The Indianapolis Star, Pluma's shows this week in Indianapolis, Milwaukee and Rosemont, Illinois, have been postponed due to "unforeseen circumstances."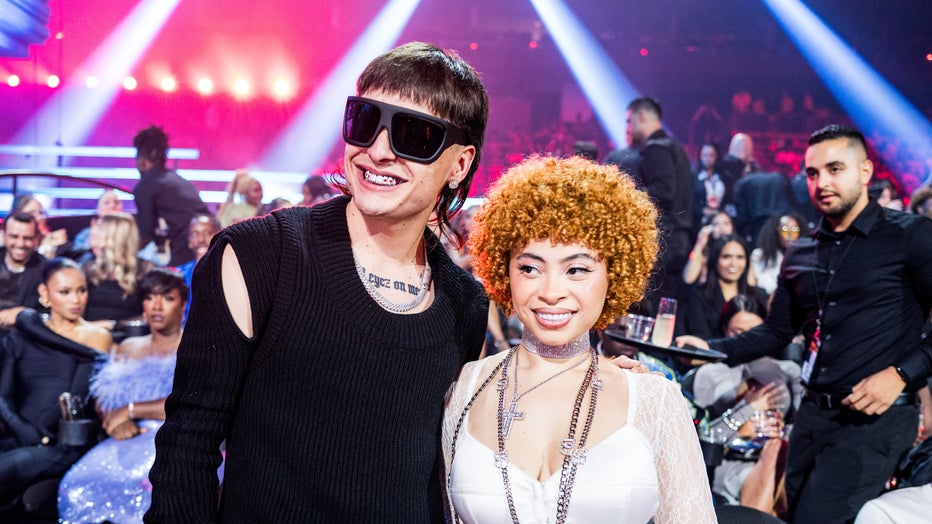 Peso Pluma and Ice Spice attend the 2023 Video Music Awards at Prudential Center on September 12, 2023 in Newark, New Jersey. (Photo by John Shearer/Getty Images for MTV)
According to Pluma's official website, his next show is in Reno, Nevada, on Sept. 28.
Reports say the threats are likely in response to Pluma's praise of Mexican drug kingpin Joaquin "El Chapo" Guzman, a former leader of the rival Sinaloa Cartel. Guzman was sentenced to life behind bars in a U.S. prison in 2019 for a massive drug conspiracy that spread murder and mayhem for more than two decades.
READ MORE: Mexican prosecutors investigating gruesome cartel video showing victims forced to kill each other
The Jalisco cartel is based in Jalisco, Mexico, the town where 24-year-old Pluma was born, TMZ reports.
The gang has a reputation for ruthlessness and violence unlike any since the fall of the old Zetas cartel, according to the Associated Press. In 2020, U.S. prosecutors said its operatives tried to buy belt-fed M-60 machine guns in the United States, and once brought down a Mexican military helicopter with a rocket-propelled grenade.
Three years ago, the Jalisco cartel turned the city of Guadalajara and surrounding suburbs into a giant clandestine grave site, AP reported. 
Bodies were found dissolved in acid or lye, and also in plastic bags. So many bodies were found in Guadalajara that authorities ran out of space at the morgue and took to moving rotting bodies around in refrigerated trucks until neighbors complained about the smell.
Pluma's reps have not responded to requests for comment. 
The Associated Press contributed to this report.