Perris residents on edge, call for action after rash of deadly violence
PERRIS, Calif. - Residents in the city of Perris are calling for action after a rash of deadly violence. 
The city has reported five homicides that occurred within the month of February; the most recent being a triple murder at Perris Valley Cemetery. 
The city held an emergency town hall meeting Thursday night for residents to voice their concerns over safety.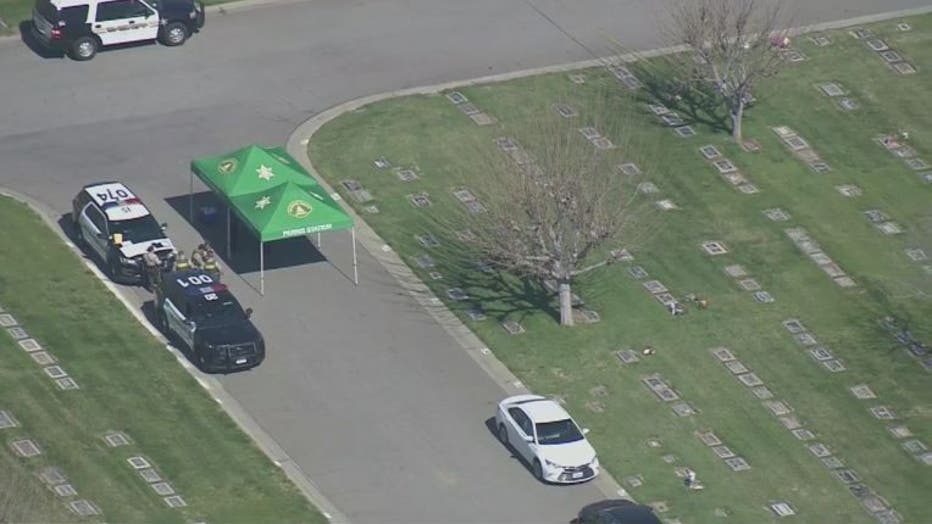 "I actually heard what I assume was the gunshot, because I heard pop pop and a then a third pop," said Larry Cardwell who lives near the cemetery. 
Related: Sheriff's investigators identify suspect in killing of 3 men at Perris cemetery
Authorities discover three dead bodies at Perris cemetery; homicide investigation underway
The Riverside County Sheriff's Office says three men were found dead near the grave of another person who was killed in Mexico. According to officials, the triple murder is cartel related and the victims knew each other and were together before the murder.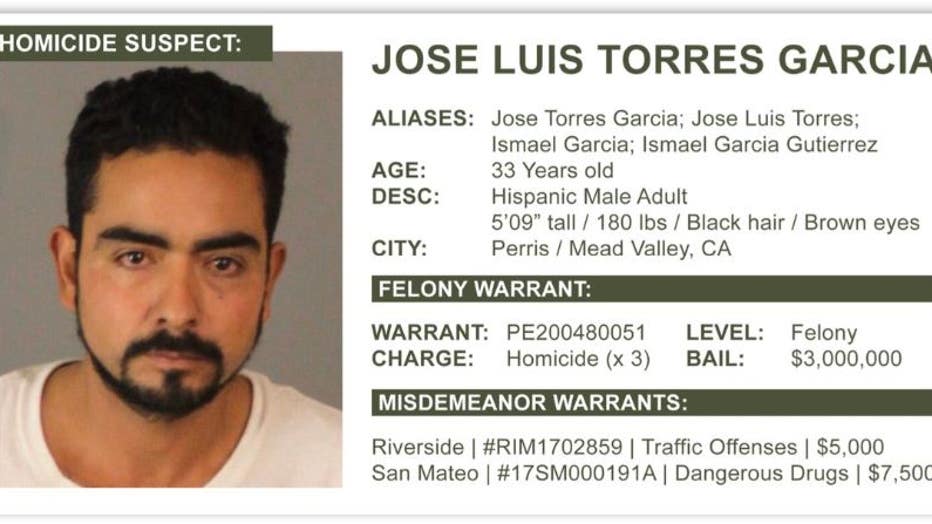 Thursday afternoon, just hours before the city's town hall meeting, Sheriff Chad Bianco publicly announced the identity of the suspect wanted for the killings. He has been identified as 33-year-old Jose Luis Torres Garcia. He is considered armed and extremely dangerous.
It is not known if Garcia is still in the Perris area of across the border. 
Get breaking news alerts in the FOX 11 News app. Download for iOS or Android.
"I moved from LA to get away from things like that. I have kids, so it is alarming and scary. You don't know what's going on and you hear about cartels and this and that, it creates a fear and of course especially when you have kids around," said resident Ivory Morgan. 
Many residents are now pushing the mayor to get more law enforcement patrol on the streets, especially at night.