Peeps flavored Oreos coming to Walmart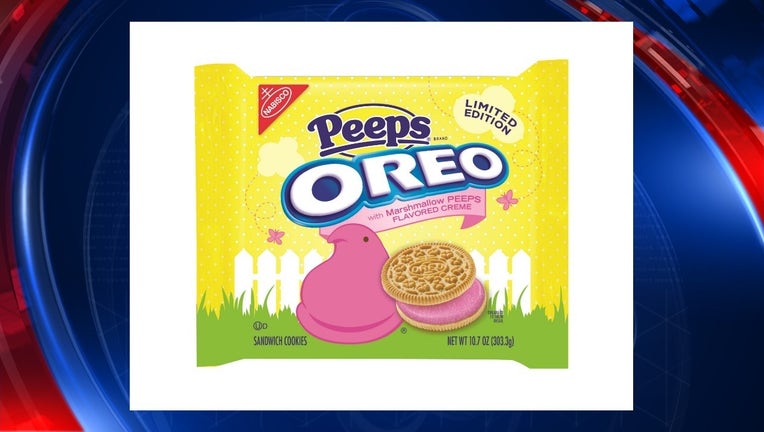 article
A new flavor of Oreo is heading to a Walmart store near you.
Nabisco is releasing "Peeps Oreo Sandwich Cookies" that combine the flavors of golden Oreo cookies with a marshmallow Peeps-flavored filling.
The new snacks are coming to Walmart store shelves on February 22.
Walmart lists the cookies online for about $4.49 per 10.7-ounce package.
And have no fear, as Peeps-flavored milk already exists for your Oreo dipping pleasure.
NEXT ARTICLE: McDonald's bringing Chocolate Shamrock Shake to its menu