Peeping Tom arrested in Long Beach after surveillance video caught him in the act
LONG BEACH, Calif. - Long Beach police have arrested a peeping Tom who they say was performing a sex act in front of a teenage girl.
The suspect is a registered sex offender, violating his parole.
The victim's dad, Canaan Leyva got a Ring camera a few months ago because his 15-year-old daughter was having a sleepover and he caught the shadow of a man who then ran away.
So this time, he was ready and caught him in the act.
Leyva's daughter woke him up to at 3:00 a.m. Thursday. We've cropped the videos because they're way too graphic…showing this stranger watch his daughter while performing a sex act on himself. The man then covered the Ring camera with his sock.
 
"She was sitting here, laying on this couch, and he peeped in right through this crack," Leyva said. 
 
"So he came here, looked at their window, came here, saw ours was open, glanced at theirs, did what he did and all that action before he put the sock on the Ring camera. Lastly, he put the sock on, which makes no sense because we had already seen what he did."
 
FOX 11 sent these videos to Long Beach Police – within a few hours, officers had him locked up.
 
"Good, I hope they keep him there, at least he's not going to hurt anyone," Leyva added.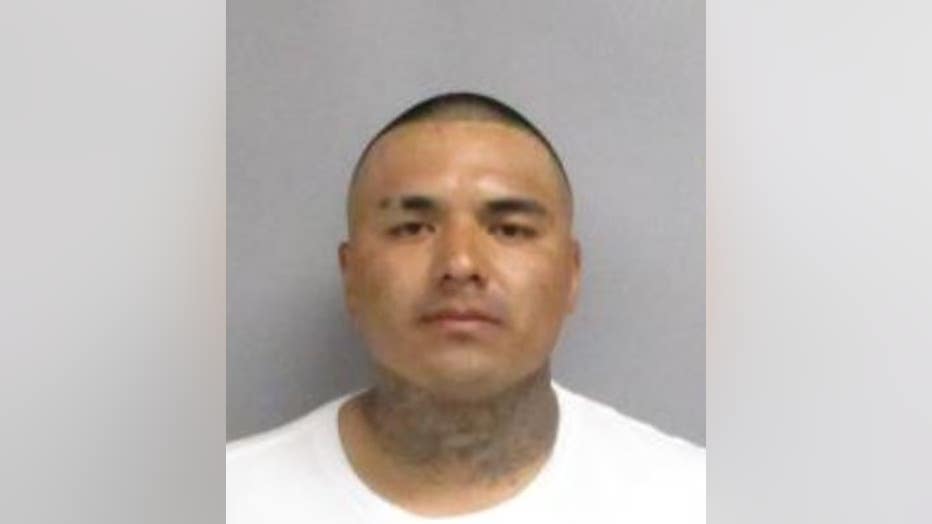 But this isn't his first sexual offense. Police have arrested 29-year-old Luis Cedeno a couple times in the past for indecent exposure and child molestation. He was most recently arrested from Downey jail on June 3rd for grand theft auto – booked and released the same day.
Cedeno is a registered sex offender, violating his parole for a previous sexual offense. And about a week ago, a neighbor shared another surveillance video of him looking to perform the same act a few blocks away.
Leyva is grateful Cedeno is behind bars again so he and his daughter can sleep at night.
 
"She's a little scared but of course you're going to be after that. I just don't want him hurting anybody else."
 
Cedeno is being held without bail. Detectives are asking any other victims who recognize him to please call the Long Beach Police Department.  
Get breaking news alerts in the FOX 11 News app. Download for iOS or Android.