Pedestrian fatally struck in Irvine crash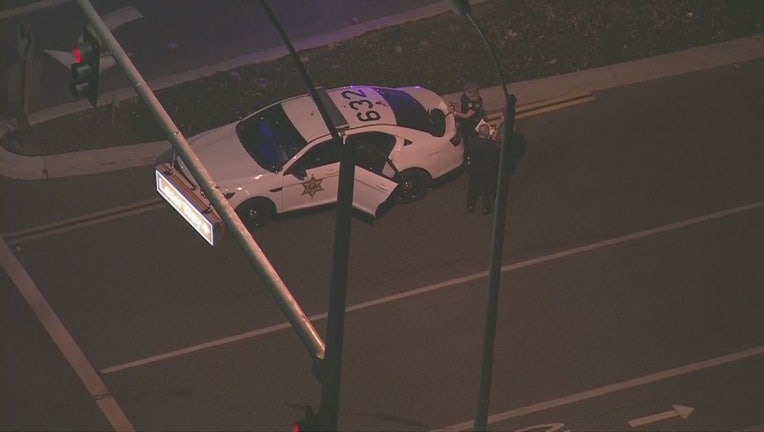 IRVINE, Calif. - Irvine police were investigating a fatal crash that involved a pedestrian on Tuesday afternoon. 
The deadly crash occurred near the intersection of Barranca Parkway and Shadow Oaks.
Police say officers and personnel from the Orange County Fire Authority responded to a vehicle collision at about 2:25 p.m. Despite life-saving efforts from first responders, the 25-year-old male pedestrian was pronounced dead at the scene.
The victim's name has not been released.
It is unknown if the driver of the vehicle stopped to help or drove away. No arrests have been made. Police did not immediately release additional details including a description of the vehicle involved.
The investigation was ongoing.