Passengers hospitalized after falling ill aboard cruise ship docked at Port of L.A.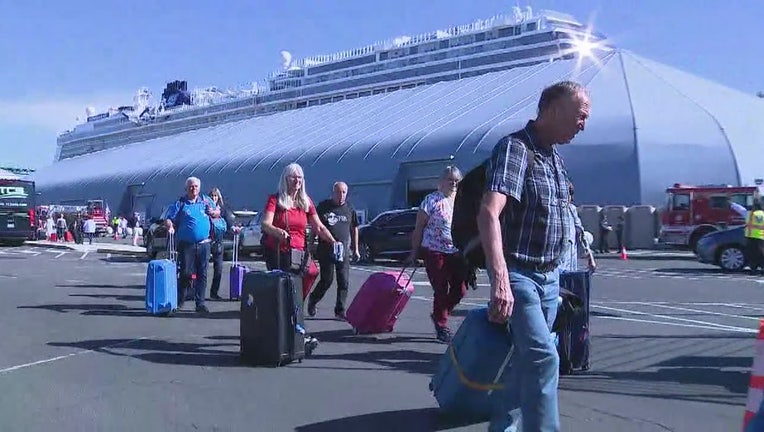 article
SAN PEDRO, Calif. - Four people were hospitalized after getting sick aboard a cruise ship docked at the Port of L.A. 
Paramedics were dispatched around 9:17 a.m. Sunday to the Norwegian Cruise Lines' "Norwegian Joy,'' docked at Berth 91, said Brian Humphrey of the Los Angeles Fire Department. It appeared passengers were disembarking the ship. 
The fire department said they evaluated a total of six passengers and four of them were taken to local hospitals.
No one was displaying symptoms of a life-threatening illness, authorities said.
A spokesperson for Norwegian Cruise Line released the following statement: 
"The safety, security and well-being of our guests and crew is our number one priority. As such, we operate at the very highest public health standards. During Norwegian Joy's Panama Canal sailing, a few guests on board experienced a stomach related illness. To mitigate any impact of this rare occurrence, we implemented stringent sanitation procedures. As always, we will continue to monitor this situation."
After the crew thoroughly cleaned and sanitized the Norwegian Joy, the cruise ship went back out to sea Sunday evening on a seven-day cruise to the Mexican Riviera.
The Norwegian Joy accommodates 3,800 passengers on 1-3 week cruises to the Panama Canal, Alaska and Mexico.