Oxnard police officer killed in motorcycle crash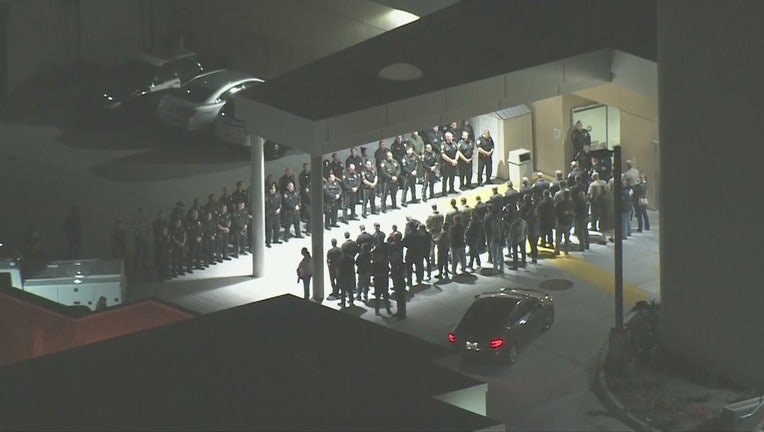 article
OXNARD, Calif. - Dozens of Oxnard police officers gathered outside the Ventura County Medical Center Wednesday evening after one of their own was killed in a motorcycle crash at the intersection of 3rd Street between Marquita Street and Campton Drive Wednesday afternoon -- less than a mile from the Oxnard police station.
Oxnard Police Chief Scott Whitney identified the fallen officer as 45-year-old Nathan Martin, a 20-year veteran of the Oxnard Police Department.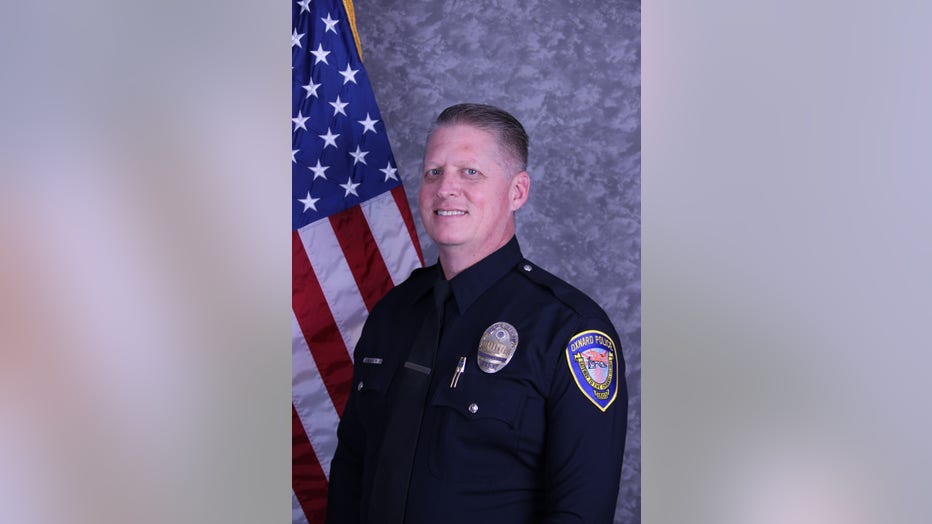 Officer Nathan Martin (Oxnard Police Department)
"Today is a terrible and dark day for the city of Oxnard and the Oxnard Police Department," said Chief Whitney. "Our city and our police department is mourning tonight."
Martin had just left the police station and was heading home eastbound on 3rd Street when a large semi-truck turned left in front of him, according to Chief Whitney.
Emergency crews responded to the scene at about 4 p.m. and officers who knew Martin quickly identified him as the motorcyclist involved, Chief Whitney said. He was rushed to the hospital with life-threatening injuries where he was pronounced dead.
Martin was a school resource officer currently assigned to Hueneme High School but had also held other roles within the department.
Martin leaves behind a wife and three children. The California Highway Patrol is investigating the cause of the crash. No arrests have been made.