Oscars voters slam Hollywood inclusion standards amid new diversity rules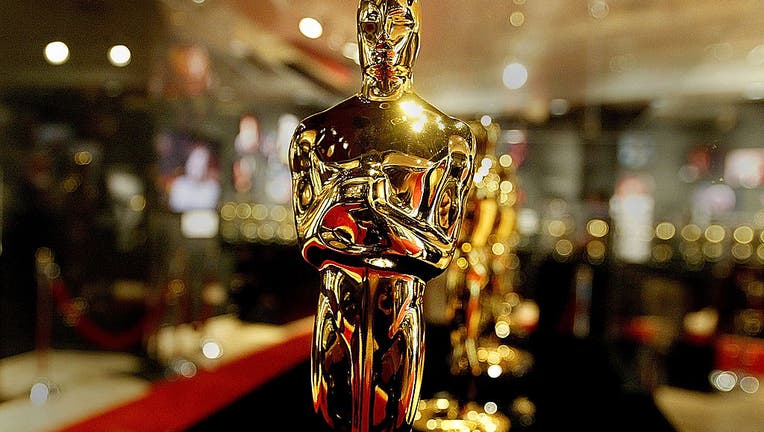 article
The Academy Awards are facing much criticism after implementing new diversity and inclusion guidelines for 2024. 
The guidelines must be adhered to by any film in the running for a "Best Picture" Oscar.
Several voting members sounded the alarm after the Academy Awards released its Aperture 2025 initiative -- a sweeping set of regulations designed to make Hollywood more equitable and diverse.
"It's completely ridiculous," one director said during an interview with The Post.
"I'm for diversity, but to make you cast certain types of people if you want to get nominated? That makes the whole process contrived. The person who is right for the part should get the part. Why should you be limited in your choices? But it's the world we're in. This is crazy."
Beginning in 2024, film producers and directors will be required to submit to the Academy a dossier of the sort that points to the race, gender, sexual orientation and disability status of their film's cast and crew members.
According to the media outlet, one of Hollywood's biggest producers also chimed in about the new diversity rules and noted that "very few people in the industry favor" the guidelines. 
However, they failed to speak out about the topic "out of fear of cancel culture."
"Imagine if great films were not made because of studio or corporate mandates that every film has to conform to the standard for a Best Picture nomination?" the director added.
Classic films, including "The Godfather" and "Schindler's List," may not have qualified for Best Picture with the new inclusion guidelines that are currently mandated.
Meanwhile, legendary actor Richard Dreyfuss condemned Hollywood's new inclusivity standards in strong terms during an interview last month, claiming they make him "vomit."
As first noted on Hollywood in Toto, PBS anchor Margaret Hoover brought up the new guidelines during her interview with the actor on "Firing Line."
She asked, "What do you think of these new inclusion standards for films?"
Not holding back, Dreyfuss declared, "They make me vomit." 
Defending his total rejection of the concept, he said, "Because this is an art form, it's also a form of commerce, and it makes money, but it's an art. And no one should be telling me, as an artist, that I have to give in to the latest most current idea of what morality is."
Dreyfuss further claimed he doesn't believe that any group in society today should be given special treatment. He said, "And I'm sorry, I don't think there's a minority or a majority in the country that has to be catered to like that."
In 2020, the Oscars released the controversial guidelines and explained that the new rules "are designed to encourage equitable representation on and off the screen in order to better reflect the diversity of the movie-going audience."
"The aperture must widen to reflect our diverse global population in both the creation of motion pictures and in the audiences who connect with them. The Academy is committed to playing a vital role in helping make this a reality," the Oscars official website stated. 
Not adhering to the stringent guidelines could prove detrimental for a project aspiring to be considered for a best picture nomination since the film could be disqualified from Oscar consideration if it does not employ enough people of color, people with disabilities or people who identify as LGBTQ+.
Despite receiving backlash from Oscar voters and critics, this year a Best Picture winner met the inclusion criteria. 
"Everything Everywhere All at Once" won Best Picture at the 2023 Academy Awards. 
The sci-fi indie led a mostly Asian cast including Michelle Yeoh and comeback star Ke Huy Quan.
A Hollywood executive continued to say that he's willing to accept the new guidelines with a few exceptions.
"You have to make the best movie," the exec told the media outlet.
"I want to be inclusive, but I don't want to put in a person from a certain ethnic group who doesn't belong there because of the story being told. And I don't want to make a movie with an LGBT character who does not make sense with the narrative. You can't do this without hurting the movie. It's ridiculous to be told what to do at the expense of getting people into movie theaters."
Fox News Digital's Gabriel Hays contributed to this report.