Officials Seek Couple Whose Wedding Scrapbook Was Left At LAX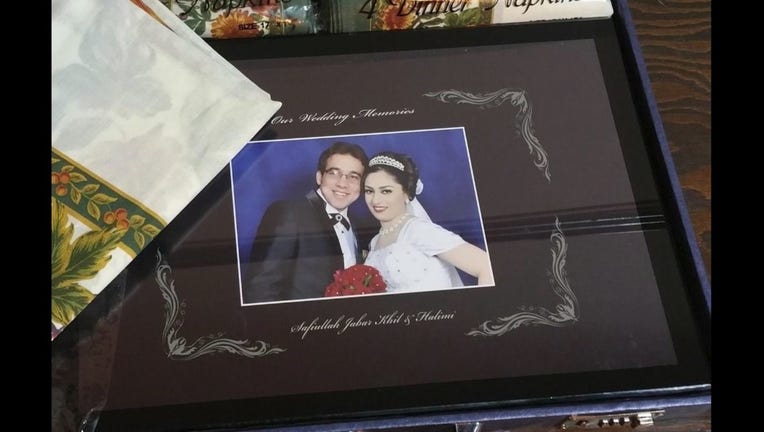 article
LOS ANGELES (CNS/FOX 11) - A wedding scrapbook found in the Tom Bradley International Terminal at Los Angeles International Airport nearly a year ago remains unclaimed, airport officials said Friday.

The album was found last Sept. 14 in the arrivals area of the terminal, said Airport Police Officer Rob Pedregon.

"Standard protocol for lost items is officers attempt to locate the owners for 97 days,'' Pedregon said. "Unclaimed items are then assessed, and are either discarded or auctioned off.''

However, airport police kept trying to locate the owners because officers "just couldn't get rid of something with such sentimental value,''
Pedregon said.

The cover shows a picture of a man and a woman, with inscriptions that read, "Our Wedding Memories'' and "Safiullah Jabar Khil & Halimi.''

Images from the scrapbook are posted on the Facebook page of Los Angeles Airport Police, and on the department's Twitter page.

Anyone with information about the identity of the couple was urged to contact airport police.

Copyright 2015 FOX 11 Los Angeles | Download our mobile app for breaking news alerts or to watch FOX 11 News | Follow us on Facebook , Twitter and YouTube .