OC Sheriffs find body of missing San Juan Capistrano woman
SAN JUAN CAPISTRANO, Calif. - Orange County Sheriff's search and rescue teams believe they have found the body of a San Juan Capistrano  woman who was reported missing last week.
Shirley "Jean" Airth was 94 years old. She was last seen on Dec. 18, leaving her San Juan Capistrano home around 5 p.m., according to the Orange County Sheriff's Department.
The body was found around 11:30 a.m. along the San Juan Creek, near where Airth went missing last week, the department said.
While the department is still waiting for the Coroner's Office to officially confirm the body's identity, "at this time, it is believed that the person we've located is Jean Airth. The Coroner will provide official identification," the department tweeted.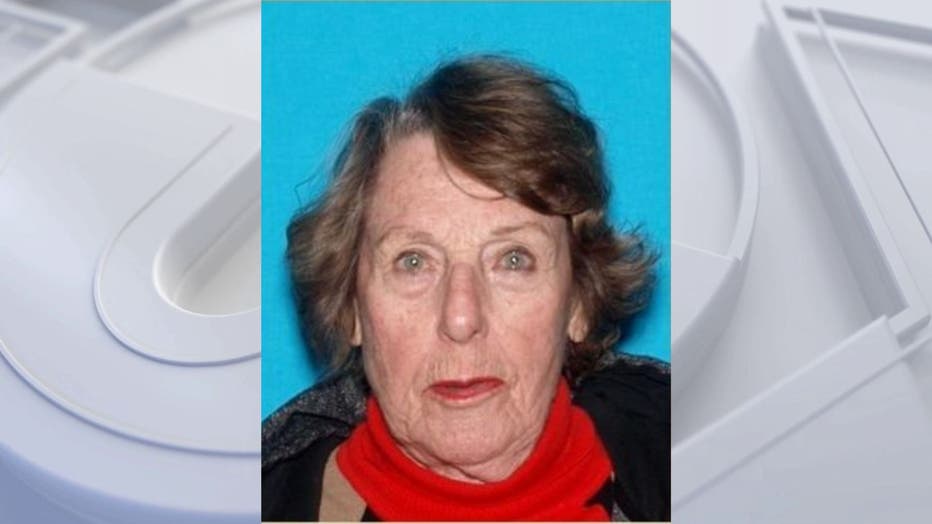 Shirley "Jean" Airth, last seen in San Juan Capistrano on Dec. 18.
PREVIOUS COVERAGE: OC Sheriffs searching for missing elderly San Juan Capistrano woman
Airth, who lived with her family, was "known for going out for walks," according to Sgt. Scott Steinle of the OCSD. "She walks at a very rapid pace. She's very athletic for 94 years old so our concern is she could be a great distance from her residence."
Orange County officials said they don't believe "there is anything suspicious about her death. On behalf of the OC Sheriff's Department, we'd like to offer our condolences to Jean's family and thank the many teams who assisted in the search, the city, and the public."
No other information was immediately available.
City News Service contributed to this report.