Obama pays tribute to vets in ceremony at Arlington cemetery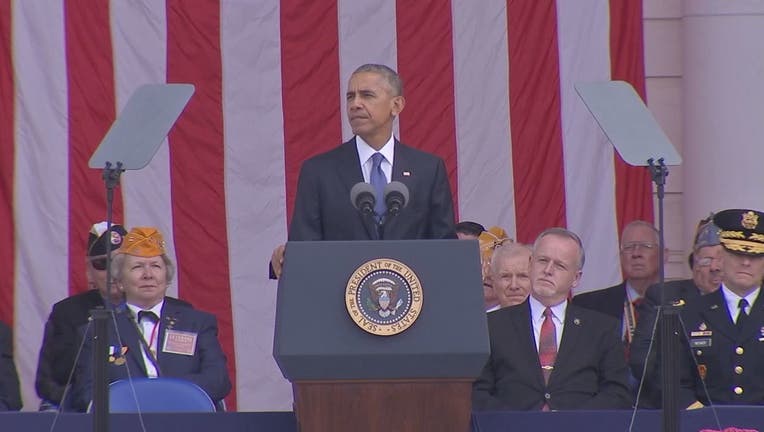 article
ARLINGTON, Va. - (AP) -- President Barack Obama says a nation trying to unite after this week's elections can look to its service members for inspiration.
Addressing an annual Veterans Day observance at Arlington National Cemetery, Obama says the U.S. military is the country's most diverse institution, comprised of immigrants and native-born Americans representing all religions or no religion. He says they are all "forged into common service."
Tuesday's election of Republican Donald Trump led to protests across the country.
Before speaking, Obama paid tribute to veterans by laying a wreath at the Tomb of the Unknowns. He bowed his head in silent tribute before a bugler played taps.
Obama also held a breakfast reception at the White House with veterans and their families on his final Veterans Day as commander in chief.
© 2016 The Associated Press. All rights reserved. This material may not be published, broadcast, rewritten or redistributed.