Noted artist Robert Vargas adds Kobe Bryant to high-rise mural
LOS ANGELES - He started with the right eye. Kobe Bryant is coming to life in a high-rise mural called Angelus. With a paintbrush in hand, noted muralist Robert Vargas is painting a 14-story mural in downtown LA.
Angelus is a mural celebrating the diversity and inclusivity of Los Angeles. The face of Bryant starts on the sixth floor but Vargas plans to have the Laker great with his arms up covering another three stories.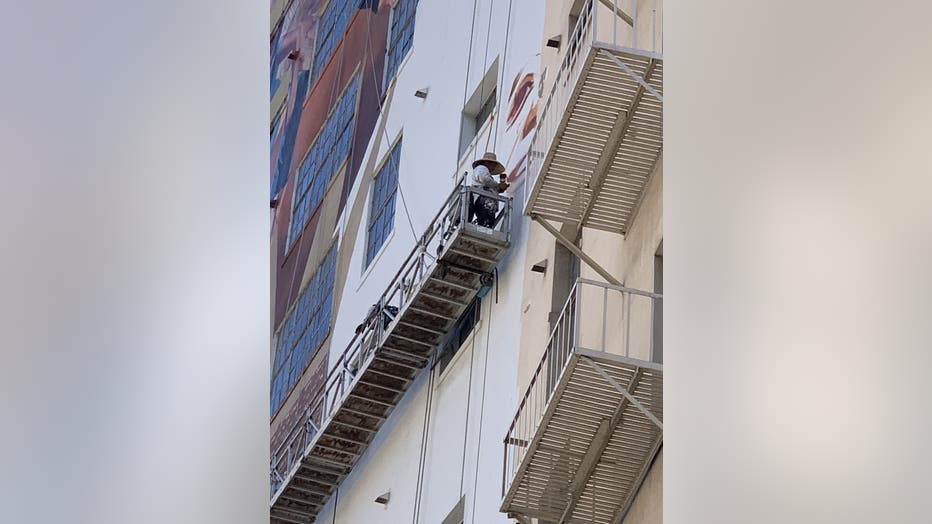 The Angelus mural is at 5th and Hill in downtown LA.  Vargas has been at it for six months. It will take a year and Angelus will feature a Native American, a homeless woman, boxer Oscar de la Hoya, and rocker Nikki Sixx, to name a few. 
Vargas had planned to start the add of Kobe on the day of the memorial at Staples Center but said he was too emotional. He watched it on TV.
RELATED: Kobe Bryant Mural Map: Photos, artist info, locations in Los Angeles and worldwide
Vargas is a die-hard Lakers fan.
The challenge he says is to convey emotion with a piece so large. Vargas is well known for his live portrait painting during LA's monthly downtown ArtWalk.  
RELATED: News related to the life and death of NBA legend Kobe Bryant
Vargas says, "You can already see the light in his eyes."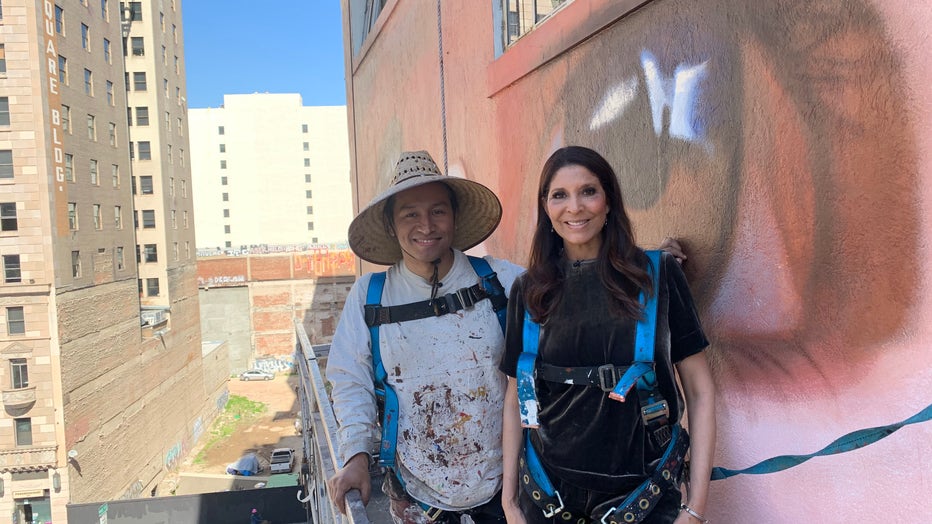 That mural will put Vargas on the map with a Guinness world record. "Angelus will rank as the biggest mural ever painted by a single artist." 
Get breaking news alerts in the FOX 11 News app. Download for iOS or Android.