NorCal sheriff's office searching for missing K9 Odin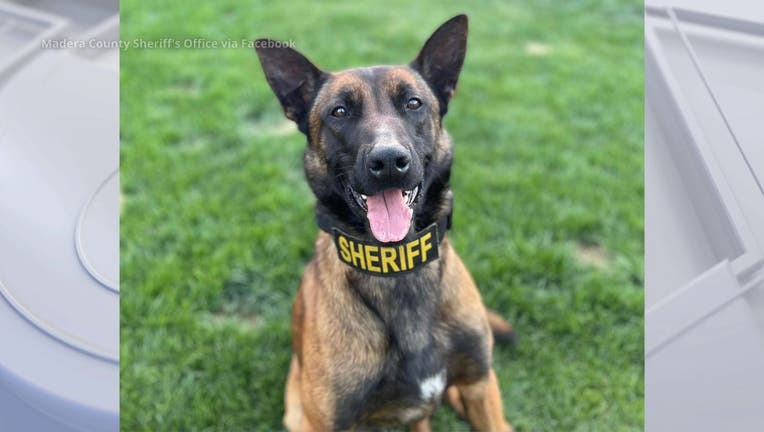 article
FRESNO, Calif. - Law enforcement in Northern California are searching for a sheriff's deputy's K9 partner after the dog escaped his handler's backyard, and a $2,000 reward is being offered for information.
Odin is a patrol K9 with the Madera County Sheriff's Office, north of Fresno. Around 4 a.m. on Sunday, July 2, Odin was found to have gotten out of his yard, the department posted on Facebook. Surveillance footage from the handler's home showed Odin climbing on top of his six-foot kennel then climbing over the backyard's fence.
Odin is a 3-year-old Belgian Malinois. He weighs about 75 pounds, and is tan and black, with a white patch on his chest. He was last seen in the area of Cedar and Bullard avenues in Fresno, and was not wearing his collar or department ID.
SUGGESTED: 'A weapon that has a mind': LA company breeds, trains protection dogs
The Madera County Deputy Sheriff's Association is offering $2,000 for information on Odin's whereabouts or his safe return.
As of 2 p.m. Sunday, there have been two confirmed sightings of Odin near the area of Herndon and Chestnut avenues, also in Fresno. 
The Department has said not to approach Odin if you see him, but to call the department immediately at 559-675-7770.