Nonprofit empowerHER hopes to open L.A. chapter to connect girls who lost their mothers
LOS ANGELES - Cara Belvin, Ava Grieco, and Ann Marie Leitao are three women who'd otherwise be strangers. Instead, they're united by the unspeakable loss of their mothers and brought together by Belvin who turned the death of her mother, Kit, and her personal grief into an empowering force. 
"I had a lot of support when my mother died but I never met another girl whose mom died. That's why I started empowerHer," says Belvin who was nine years old when her mother died.
Belvin's 2013 creation, "empowerHer," began simply as a Mother's Day retreat to help a few young motherless daughters feel a little less pain on a day dedicated to the woman they're forced to live without. Today, it's a full-fledged non-profit serving 200 girls year-round, all of whom have experienced growing up without their mother. empowerHer provides girls up to age 24 a safe space to hurt and heal through dance, cooking, exercise or just good old-fashioned girl time with a female mentor.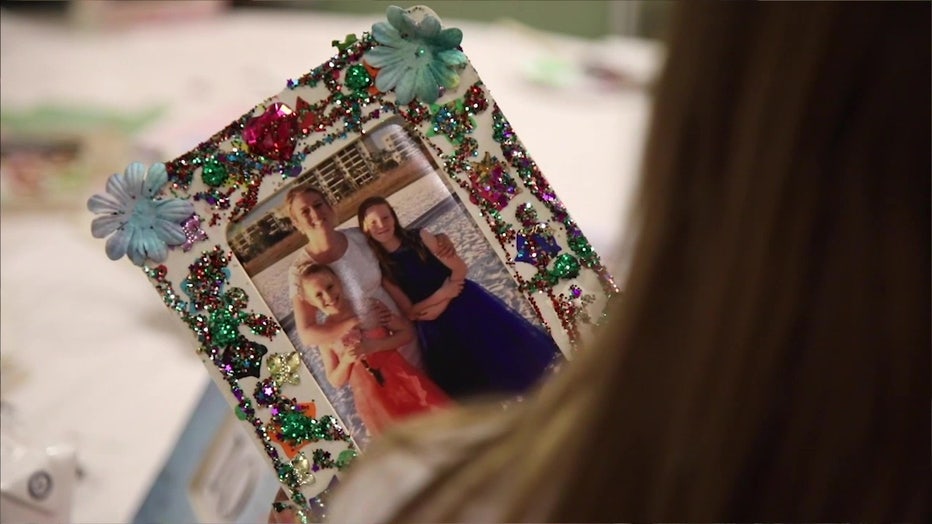 Ava Grieco, 21, was a teenager when her mother, Susan, died suddenly.
"You can't get through the largest loss of your life without breaking down and empowerHer makes that ok," said Grieco who credits the group with saving her own life. 
Like Belvin, Ann Marie Leitao had never met another girl whose mom had died. Then she found empowerHer.
"Not only do you feel like you're not the only one, but you're literally empowered by all these young girls," said Leitao whose mom Anita passed away decades ago.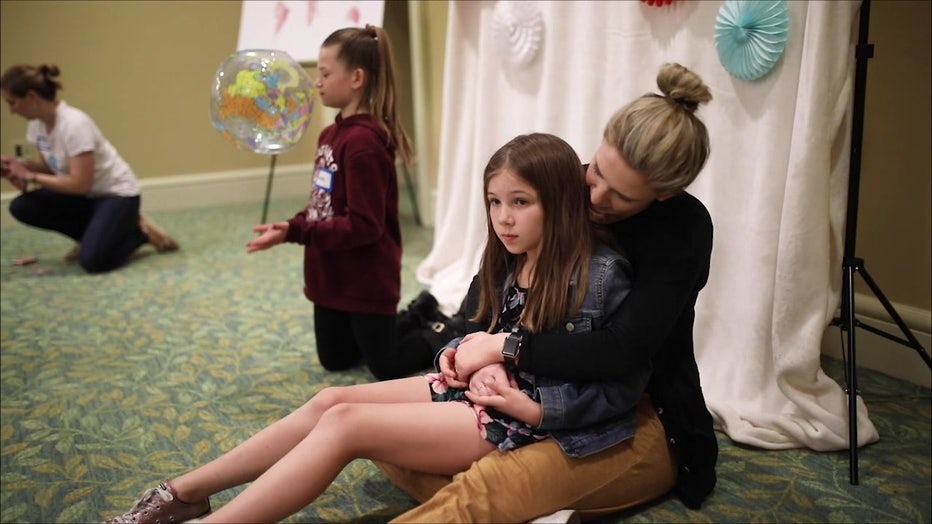 The catch is the group is only run in Boston, Belvin's hometown, where it has grown to be so popular it has even caught the attention of the New England Patriots and their star quarterback who recently honored Belvin for her work. Given its impact, Leitao, also from Boston, moved to Los Angeles with one goal: start a chapter here. 
And that leads us to the night FOX 11's Marla Tellez sat down with these courageous young women at a Beverly Hills fundraiser designed to raise money to open that LA chapter.  
The empowerHer Southern California launch party was all made possible by Alexis LaMontagna, who learned of the non-profit through her friend, Sara, who's been living without her mom for twenty years.
LaMontagna, who still has her own mother, nonetheless knows the heartache of losing her parent. Her father, Howard, died when LaMontagna was five years old. She says if only she would've had such an outlet, "it would've changed my life."
The fundraiser raised more than $35,000 – a third of what's needed to officially open a Los Angeles chapter. So, the quest for these ladies continues. But when you're empowered, you're certain to reach your goal. If you'd like to help them do that or just want more information about empowerHer, log onto www.empoweringher.org.