No criminal charges filed against LAPD officer who fatally shot unarmed man inside Corona Costco
CORONA, Calif. - A criminal Grand Jury decided Tuesday that no criminal charges would be filed against an off-duty Los Angeles Police Department officer who fatally shot an unarmed man and wounded the man's parents inside a Costco in Corona, District Attorney Mike Hestrin announced Wednesday.
Hestrin said prosecutors presented the case to a grand jury, which declined to indict Officer Salvador Sanchez for the June 14 shooting death of 32-year-old Kenneth French. Hestrin said he stands by the grand jury's decision and that he will also not be filing any charges.
The criminal grand jury was made up of 19 citizens, chosen randomly, who were presented all the facts of the case. They heard testimony from various witnesses, including some that had never been heard from before, Hestrin said.
Hestrin said prosecutors opted to present the case to a grand jury because witnesses weren't cooperative with investigators, "maybe because of the media attention,'' so they were forced by subpoena to testify in front of the grand jury.
French was killed when Sanchez opened fire inside the Costco store after what the officer's attorney described as a life-threatening assault by French. French's parents, Russell and Paola French, were also critically wounded in the shooting, police said.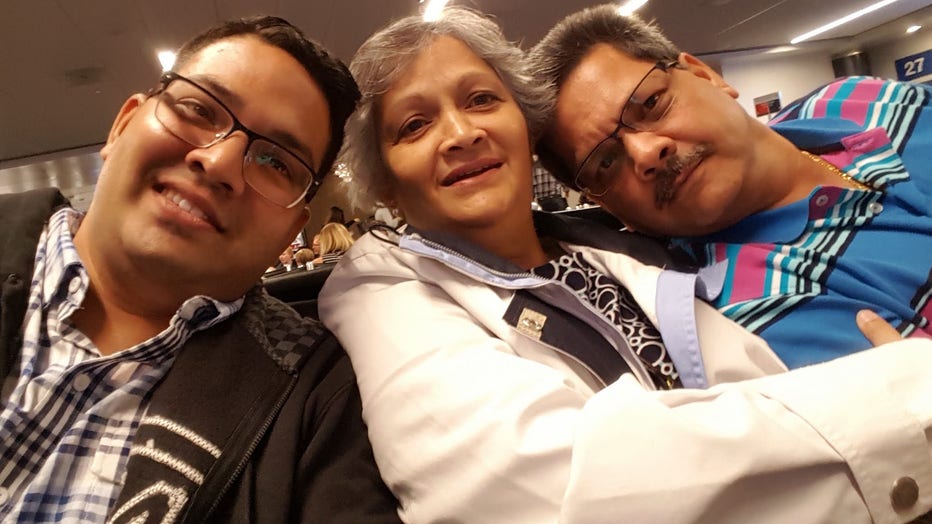 Photo of Kenneth, Paola, and Russell French
Related: 
Sanchez, a Southwest Division patrol officer who has been with the police department since May 2012, had been on paid administrative leave since the shooting. It was unclear if he remained on leave following the grand jury's decision.
In a statement released back in June, the attorney for the off-duty officer said his client was getting a food sample for his 18-month-old son when he was attacked and knocked unconscious before awakening to find himself in a fight.
Hestrin said that he doesn't believe that the officer was ever unconscious, but did say he believes that Sanchez believed that he had been shot.
"He was reaching back numerous times looking for blood on the back of his head," Hestrin said, according to witnesses testimonies. 
"I believe, based on what I know, that he believed his life was in danger," Hestrin said. "The officer thought he had been shot and believed there was an active shooter in front of him."
Dale Galipo, an attorney for the French family, said during an August press conference that the shooting was not only unwarranted, but "one of the most egregious shootings I have seen.''
According to a statement released in August by the French family, Russell and Paola claimed they tried to deescalate the situation by pleading with Sanchez, asking him not to shoot their son. They alleged that they informed the officer that their son suffered from an intellectual disability. 
In August, Galipo said he filed a damages claim on behalf of the French family against the LAPD and the city of Los Angeles, a precursor to a lawsuit. He did not specify a damages amount being sought.
"I'm not up here saying there wasn't a problem with this shooting," Hestrin said. "I'm here reporting that based on what the grand jury in Riverside County decided, there's not going to be any state criminal charges."