Parents of Corona Costco shooting victim demand answers, surveillance video to be released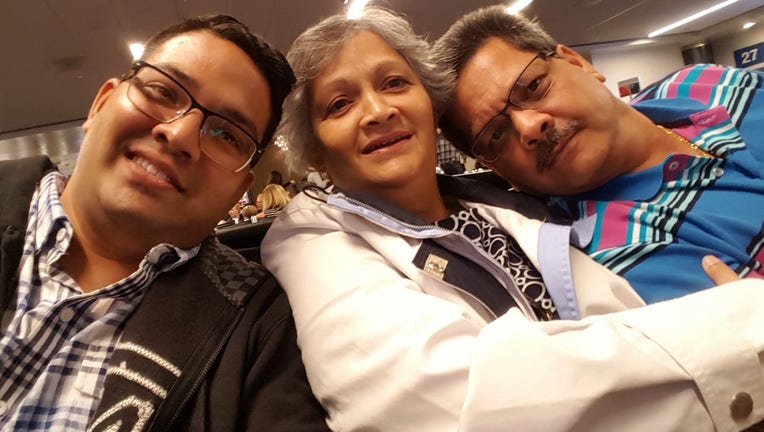 LOS ANGELES (FOX 11) - A Riverside family is demanding answers and surveillance video – after their son was shot and killed by an off-duty LAPD officer at Costco.
32-year-old Kenneth French, who was non-communicative, was killed on June 14, 2019 while shopping with his family at a Costco in Corona. 
His parents, Paola and Russell French were also injured when Officer Salvador Sanchez opened fire. At the time of the shooting the officer claimed self-defense. 
Related: One killed in Corona Costco shooting involving off-duty LAPD officer
Attorney: Officer in Costco shooting was knocked unconscious before he fatally shot unarmed man
According to a statement released Friday by the French family, both Russell and Paola tried to deescalate the situation by pleading with the officer not to shoot their son, and informed the officer that Kenneth suffered from an intellectual disability. 
In a statement released back on June, the attorney for the off-duty officer said his client was getting a food sample for his 18-month-old son when he was attacked and knocked unconscious before awakening to find himself in a fight.
The family is demanding the Riverside County District Attorney's Office release the surveillance video from that day.
The DA's office has filed a court order preventing its release until June 2020 while they conduct an investigation into the shooting.  However, the French's say the DA's office should move it into a criminal investigation.
     
According to the statement the French family and their attorney will speak publicly for the first time about the deadly incident Monday morning.