Newport Beach becomes latest O.C. city to reopen beaches with restrictions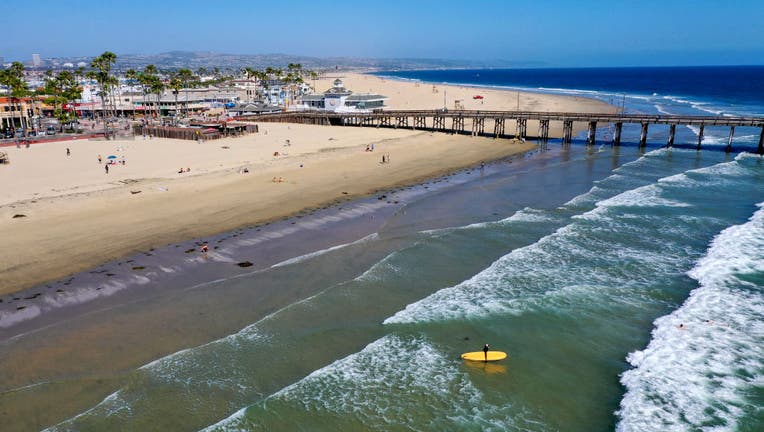 article
NEWPORT BEACH, Calif. - Newport Beach is the latest Orange County city to open its beaches with restrictions, it was announced Wednesday. 
City officials said it will partially reopen its beaches under "active recreational use." The beach will be open daily from 6 a.m. until 10 p.m.
"The City is very pleased to reopen our beaches for the physical and mental well-being of our residents," said Mayor Will O'Neill in a statement. "While the active recreation model was not the preferred choice by the City Council after discussions with our public safety personnel, we are confident that City staff will manage the beaches effectively under the approved plan."
Officials also said Newport Harbor remains open for water activities.
The mayor said the city will try to get beachgoers to voluntarily comply with the new rules before having to resort to citations.
The active uses approved include walking, running, hiking, bicycling, swimming, surfing, bodysurfing, boogie boarding, kite surfing, paddle boarding, skim boarding, and kayaking. Sunbathing is not allowed.
The city's boardwalk on the peninsula, the popular Wedge surfing spot and the parking lots will remain closed.
On Tuesday, Gov. Gavin Newsom announced he has reached an agreement with Orange County leaders to reopen beaches in the cities of Huntington Beach, Dana Point, and Seal Beach in a modified way.
RELATED: Gov. Newsom announces reopening of beaches in additional O.C. cities
Beaches in San Clemente and Laguna Beach reopened Monday. 
CNS contributed to this report.