New Yorker missing since 1975 found alive in Massachusetts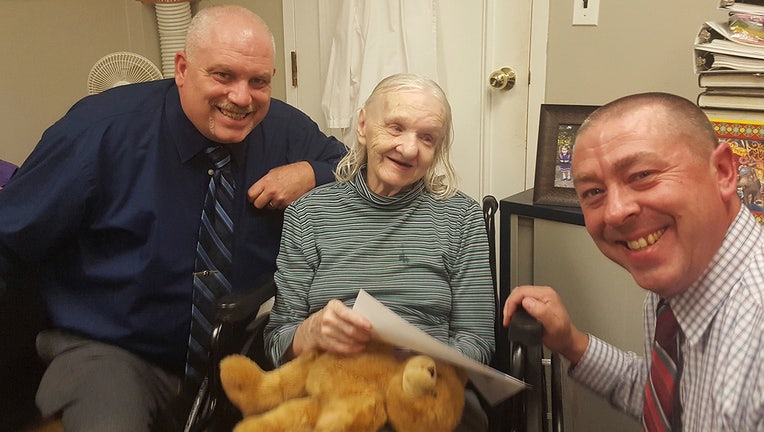 article
MONTICELLO, N.Y. (AP) -- A woman who disappeared from upstate New York after being dropped off for a doctor's appointment 42 years ago has been found suffering from dementia and living in an assisted-living facility in Massachusetts, authorities said.
The sheriff's office in Sullivan County, New York, said Flora Stevens, 78, was using the last name Harris when detectives tracked her down this week at the residence in Lowell, near Boston. Officials said they've been unable to figure out details of what happened to her between the time she disappeared in August 1975 and when she was finally found.
"It's not too often we get to solve a 42-year-old missing-person case," Sheriff Mike Schiff said in a press release. "The main thing is we know Flora is safe."
Police said Stevens was a 36-year-old employee of a Catskills resort when her husband dropped her off for a doctor's appointment at a hospital in Monticello, 75 miles (121 kilometers) northwest of New York City. When he returned to pick her up, she wasn't there.
Police periodically reviewed her missing person case but kept hitting dead ends. They got a break in September, thanks to a query from a New York State Police investigator working on a different cold case. The unidentified remains of a woman had been found in neighboring Orange County, and the investigator said they roughly matched Stevens' general characteristics.
The state police investigators asked Sullivan County for help tracking down any relatives who could provide a DNA sample for possible identification. During a records search, Detective Rich Morgan discovered someone was using Stevens' Social Security number in Massachusetts.
Deputies tracked the number to the Lowell assisted-living residence, where staff confirmed the number belonged to a resident named Flora Harris, who has lived there since 2001. Morgan and another detective went there Tuesday and confirmed Harris was actually the Flora Stevens who had disappeared in 1975.
Because of her condition, she couldn't provide details of her life since then, police said. But the detectives brought along Stevens' employee photo identification card from the now-defunct Concord Resort, and she recognized herself, officials said.
Her medical records under her new name show she lived in nursing homes in New Hampshire and New York City before arriving in Lowell, police said. Stevens' husband died in 1985, and she apparently has no living relatives, officials said.