New video of fight at a Moreno Valley school heightens concerns about bullying in the district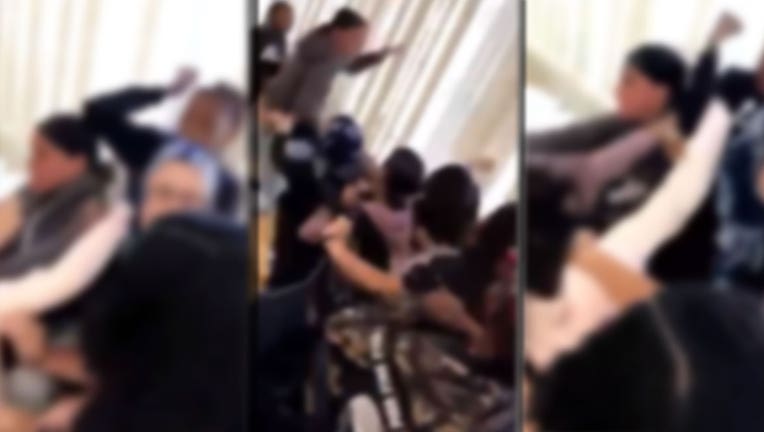 MORENO VALLEY, Calif. - Video of another fight at a Moreno Valley school began circulating on social media Thursday, just over a week after a 13-year-old boy died from injuries sustained during a fight at a school within the same school district.
The video is contributing to a growing concern for parents about violence and bullying at schools within the Moreno Valley Unified School District. The video also comes as the district has been accused of not doing enough to combat bullying in schools.
The video was posted on Facebook Wednesday night. In the caption, the uploader claimed that the fight took place at Sunnymead Middle School. It was unclear what date the fight actually took place.
Suggested:
-Moreno Valley student, 13, dies from injuries sustained during fight at middle school
-2 students face voluntary manslaughter charge in fatal beating of 13-year-old at school in Moreno Valley
-Parents demand answers after student was brutally beaten in Moreno Valley middle school fight
-2 students arrested following fight that left the boy in critical condition at Moreno Valley middle school
-Student transported to hospital with 'major injuries' sustained during fight at Landmark Middle School
In the video, several young girls were seen screaming and tussling with one another inside what appeared to be a school classroom. At one point, one girl was seen throwing several punches at another student before she stood on top of a desk and began beating on another student while pulling her hair.
The video appeared to show a teacher attempt to intervene and break up the fight before asking another student to go get help.
It was unclear if anyone was injured in the fight.
FOX 11 has reached out to both Sunnymead Middle School and the Moreno Valley Unified School District regarding the new video and is waiting to hear back.
The school district has a community meeting with parents scheduled for Thursday night from 6 - 8 p.m. at Landmark Middle School.