7 years later: Search resumes for woman who mysteriously disappeared after moving to Georgia
PORTERDALE - Local law enforcement and the FBI searched a property on South Broad Street in Porterdale in Newton County on Thursday in connection to the 2016 disappearance of Morgan Bauer, who was 19 at the time, according to officials.
"The search warrant was obtained based on credible information and evidence gathered during the course of this investigation," said Porterdale Police Sgt. Michael Walden.
ORIGINAL STORY: Missing S.D. woman believed to be in Atlanta, reward offered
During a press briefing on Thursday afternoon, they confirmed that the search is for the remains of Morgan Bauer based on new information received recently and revealed that they have retrieved "items of evidentiary interest." Other than that, officials said they could not reveal additional information, and they aren't sure how long the search will take to complete because it is a large property. 
"I would just ask for patience and of course they have waited so long and I'm asking them to wait a bit longer," Sgt. Walden said. "The professional men and women out there searching in the conditions they are, in they are trying.  So, if they could just be patient with us a little bit, we will update them as soon as we know something and can tell them."
The current owners of the property are cooperating with the investigation, according to officials. There are multiple agencies, including Porterdale Police Department, Peoria Police Department (Illinois), Newton County Sheriff's Office, Atlanta Police Department, GBI and FBI, involved in the investigation. 
Mom of missing teen in 'shock' after FBI raid on Porterdale home seven years after disappearance 
Bauer's mom, Sherri Keenan, was not ready to give an interview immediately after word of the raid broke. Kasey McClure, who has been helping her in the search since day one, passed along a message Thursday evening. 
"[She's in] shock," McClure said. "She's not sure what's going to come from this investigation, she's not sure if that's her daughter, she's not sure of what they found because it's so hush-hush."
McClure, who herself is a former dancer, started an organization called 4Sarah to reach out to young women and girls being taken advantage of and trafficked for sex. 
"I'm actually a survivor of the sex industry," she said. "I worked in that lifestyle for a little over six years. 20 years ago today I actually walked away from it."
She said that milestone coinciding with Thursday's break in the case reminded her of her life's mission. 
"There are thousands of girls in Georgia that are in the sex industry. That might mean they're just a dancer, or they might be an escort, but every day their life is at risk."
McClure said Keenan refuses to give up hope until she finds out what happened to her daughter.
"She's mostly wanting people to know that she's never going to give up looking for her daughter, and she has not through the 7 1/2 years," McClure said. "She's been out there searching and constantly keeping her story alive.
Morgan Bauer's move to Georgia
Bauer had moved to the Atlanta area from Aberdeen, South Dakota, in February 2016 to live with someone she met on Craigslist. According to her mother, she made a deal to live with that person to clean their home until she found her own place to live. 
Morgan Bauer took job at adult entertainment club prior to disappearance
That arrangement did not work out and Bauer reportedly found a job as a dancer at The Top of Gainesville club in Hall County. It is believed she was staying at various motels at the time of her disappearance, just two weeks after her arrival in the metro Atlanta area.
PREVIOUS STORY: Mother searching for missing teen 
What happened to Morgan Bauer?
Police initially believed that she disappeared on Feb. 25 after a shift at the club. But, it was later discovered that she posted a video to social media from a park in Porterdale Yellow River Park on Feb. 26. A man can be seen following Bauer in the video. That video has been widely shared on social media. It was the last time that Bauer posted anything on social media. 
Until her disappearance, Bauer was very active on social media and her family says she was not in her character to not make contact with them or her friends.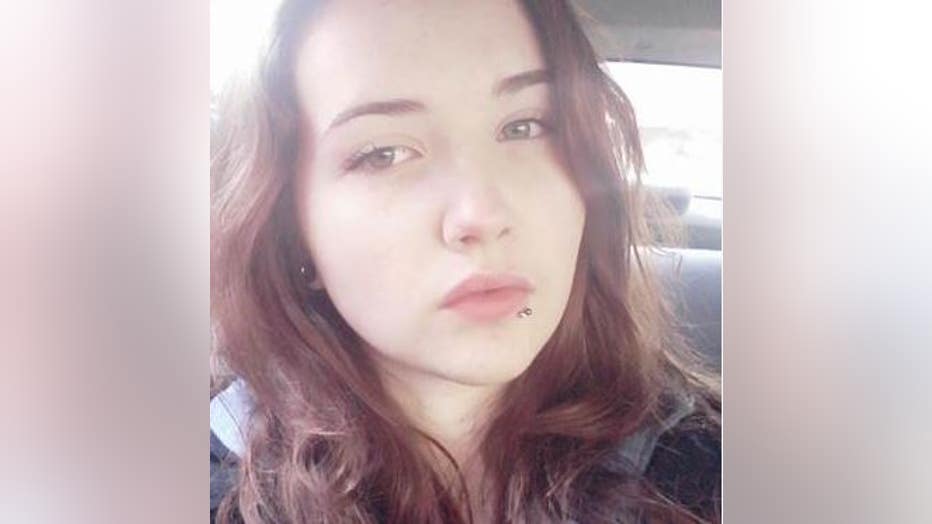 Reward offered in Morgan Bauer's disappearance
A $10,000 reward for information related to her disappearance was offered in 2019 and the family returned to Porterdale earlier this year for a vigil at the Porterdale park. Her family has continued to search for her since her disappearance in 2016. 
PREVIOUS STORY: $10K reward for information on missing woman 
Search in Portdale for missing Morgan Bauer
The property that was searched on Thursday isn't far from the park where Bauer reportedly made the video on Feb. 26. The connection between Bauer and the property is unknown at this time.
It is located about 30 miles southwest of Atlanta.
FOX 5's Deidra Dukes and Rob DiRienzo contributed to this report