National French Fry Day 2023: Here's a look at some of the best deals, freebies to celebrate day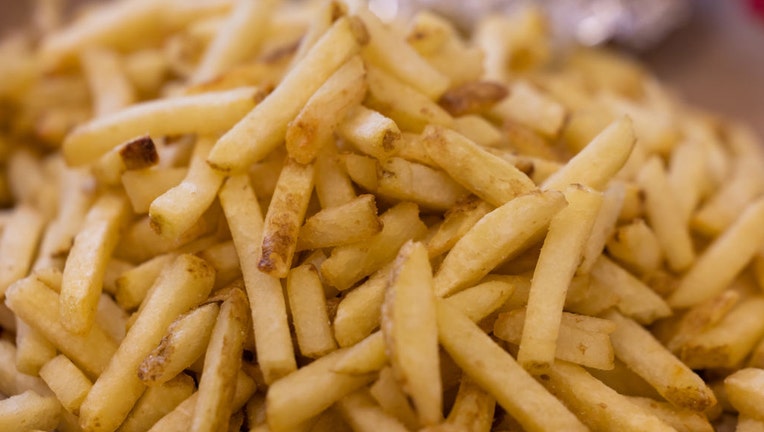 article
If you're craving something fun to eat, today's a good day to indulge in French fries. 
Thursday marks the start of National French Fry Day, which is typically celebrated on July 14. 
The change was made after fast-food chains Checkers & Rally's launched an online petition for National Calendar Day to change French Fry Day from its traditional July 13 date to the second Friday of July, July 14, which is tomorrow, according to the National Calendar Day website. 
Although the switch may seem confusing, several restaurant chains are honoring the day with special deals.
McDonald's
McDonald's is giving away any size fries if you order on the app with no purchase necessary and rewards members can also get a free large fry with a minimum purchase of $1 on the app.
Wendy's 
Customers can get a free order of fries, any size, with any purchase made using the Wendy's app (one order per person) from Thursday to Sunday. Patrons can also redeem the special deal for an order of free seasoned – Wendy's breakfast fries. All you have to do is apply the offer to your mobile order or scan in-restaurant or at the drive-thru.
Burger King
Members of Burger King's Royal Perks loyalty program on Friday can get a free order of fries of any size with any purchase on the app or BK.com.
Checkers & Rally's 
Checkers & Rally's is giving all rewards app members a free extra large order of its popular seasoned fries between Friday and Sunday. Customers can download the app in AppStore and Google Play. 
Heinz and UberEats
Heinz and UberEats are giving customers $5.70 off on orders that include French fries at participating restaurants nationwide. Among those participating: Arby's Buffalo Wild Wings, BurgerFi, Carl's Jr., Checkers, Chili's, Freddy's, Hardee's, IHOP, and MOOYAH Burgers, Fries and Shakes. 
Additionally, customers can also find a participating restaurant in an email UberEats is sending to users or look at your favorite restaurants' pages to see if they are offering deals. 
Smashburger
Smashburger is giving patrons free smash fries, French fries, or sweet potato fries with any purchase too. 
This story was reported from Washington, D.C.