Mother of shooter in San Bernardino terrorist attack agrees to plead guilty to destroying evidence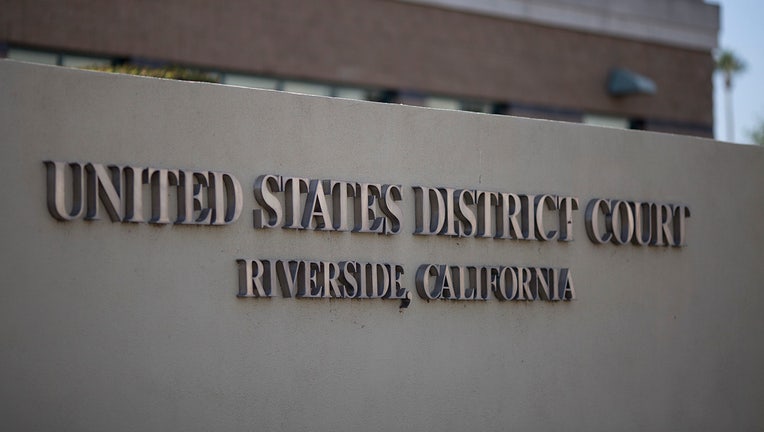 article
RIVERSIDE, Calif. - The mother of the male shooter in the 2015 San Bernardino terrorist attack has agreed to plead guilty to intending to impede a federal criminal investigation by shredding a map her son had created in connection with the attack.
The U.S. Department of Justice on Tuesday announced that Rafia Sultana Shareef, a.k.a. Rafia Farook, 66, of Corona will plead guilty to a one-count information charging her with alteration, destruction, and mutilation of records.
Officials say Shareef faces a maximum sentence of 20 years in federal prison, but Shareef's plea agreement filed in United States District Court - Riverside on Monday contemplates a sentence of no more than 18 months.
According to the plea agreement, Shareef was living at a home in Redlands with her son Syed Farook and his wife Tashfeen Malik, along with Shareef's grandchild, when on Dec. 2, 2015, Farook and Malik left in a rental black SUV to the Inland Regional Center (IRC) in San Bernardino, leaving their child in Shareef's care.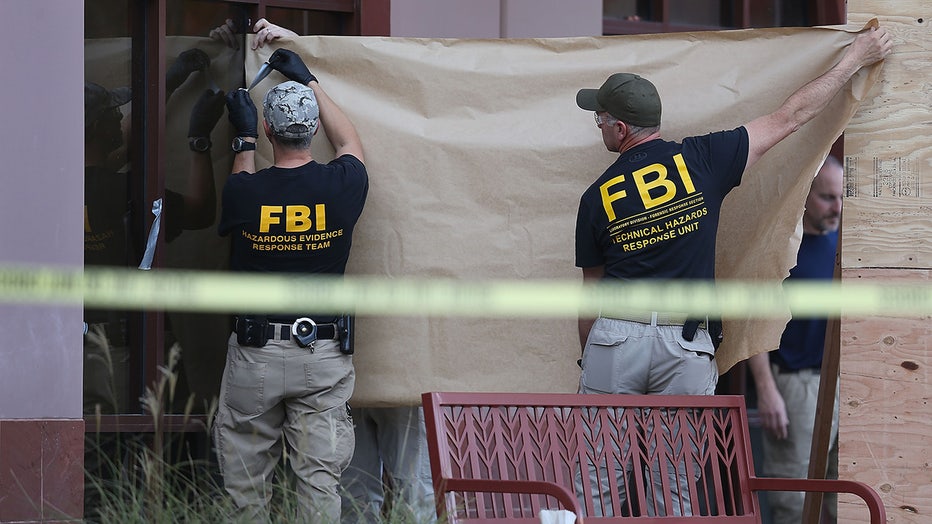 FBI agents put up a screen to block the view of onlookers as they investigate the building at the Inland Regional Center were 14 people were killed on December 7, 2015 in San Bernardino, California. (Joe Raedle/Getty Images)
Farook entered the IRC alone and placed a bag containing a bomb in a conference room where his coworkers were holding an event. Both individuals returned at about 10:58 p.m. dressed in black tactical gear.
Farook and Malik opened fire using high-powered weapons on victims outside and inside the IRC killing 14 people and injuring more than 20 others before driving away and engaging law enforcement officers in a firefight that ultimately ended in their deaths.
Sometime between 11:43 a.m. and 3:06 p.m. that same day, Shareef learned that law enforcement had identified her son as the suspect in the IRC attack and just before leaving the home with her grandchild, Shareef grabbed at least one document that appeared to be a map and fed it into a shredder, according to the U.S. Justice Department citing the plea agreement.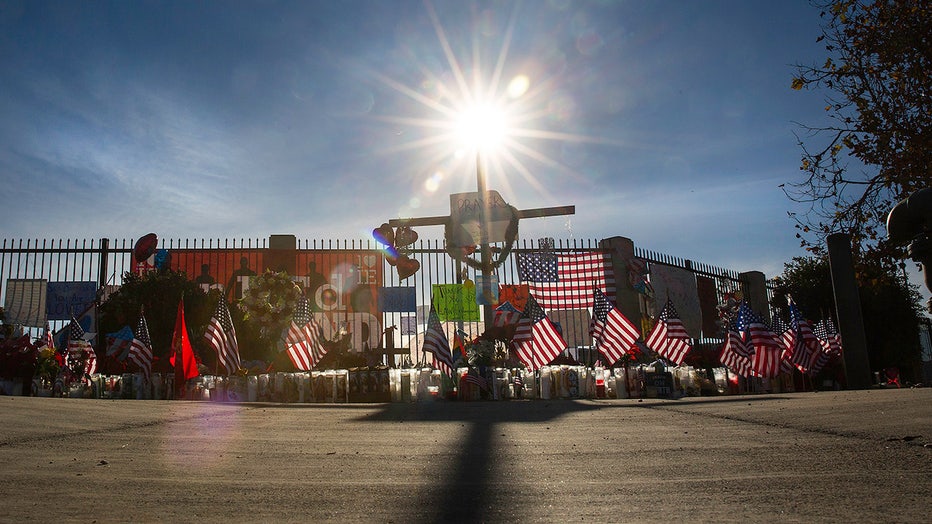 A view of a makeshift memorial near the Inland Regional Center on December 8, 2015 in San Bernardino, California. (Brian Vander Brug/Los Angeles Times via Getty Images)
Officials say Shareef admitted to knowing her son had created the document and believed it was directly related to his planning of the IRC attack.
Shareef is scheduled to appear in federal court in Riverside on March 16.