Mother killed while walking child to school in Mid-Wilshire area identified
LOS ANGELES - A mother who was killed while walking her child to Hancock Park Elementary School has been identified. 
According to a GoFundMe account, the mother's name is Ghada.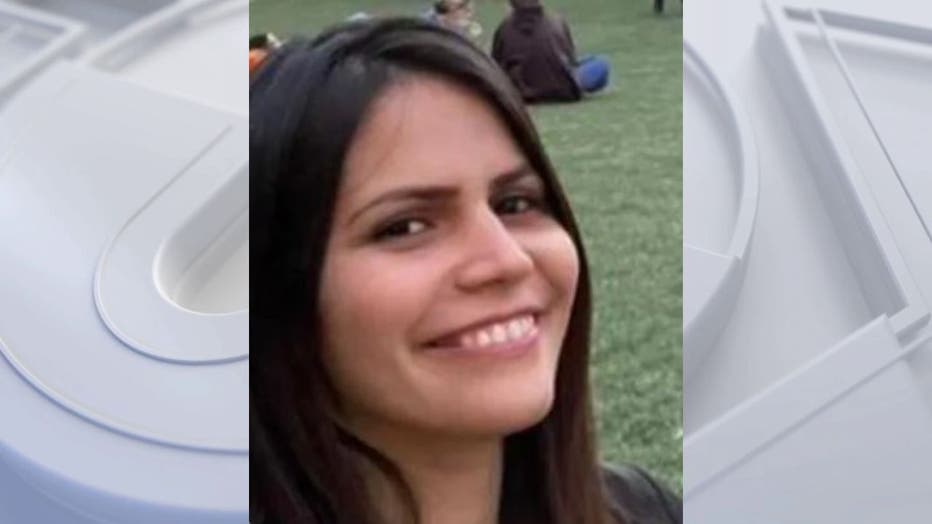 On April 25, she and her 6-year-old daughter were walking in the area of Ogden Drive and Colgate Avenue, in the Mid-Wilshire area, around 8 a.m. when a truck struck them then collided into a two-story apartment building. 
Ghada died at the scene and her 6-year-old child was taken to the hospital in critical condition and remains in the ICU. 
On Wednesday authorities said the accident possibly resulted from a medical emergency. Police said the driver was identified and "remains out of custody at this time". 
RELATED: Mother killed, child hospitalized after car crashes into Mid-Wilshire building near school
According to the GoFundMe account, Ghada also had a 16-month-old daughter. 
"Our hearts break for this family as they try to navigate through the difficult days ahead. Ghada's youngest daughter will now have to travel and stay with her grandparents while her older sister fights for her life thousands of miles away. We can't begin to imagine the pain and uncertainty they must be feeling right now," the GoFundMe account read. 
The account has raised nearly $17,000 by Friday evening.