Curious canine finds out tires do not make good collars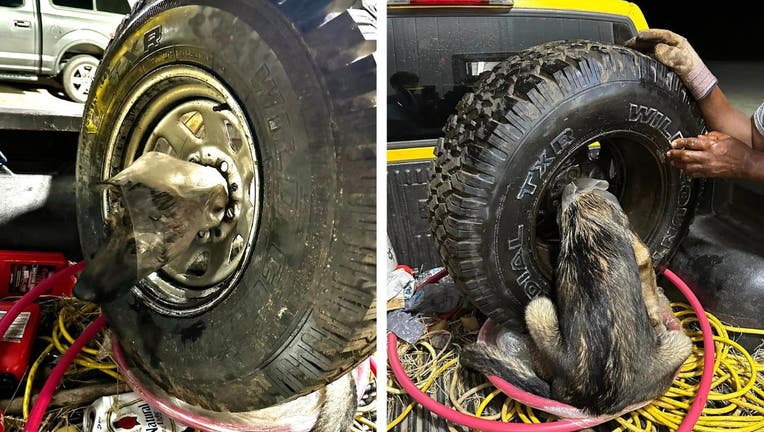 article
MONROE COUNTY, Ga. - We all know what curiosity did to the cat. The Monroe County Emergency Services team just learned what it does to dogs.
Cash, a curious little canine found himself in quite the pickle Tuesday when he somehow stuck his snout through a tire – and realized his noggin was too big to slide back out.
His owner carried Cash and his new collar down to the High Falls Station 2 where firefighters worked for hours to help him.
Cash the dog found himself in quite the predicament last night. (Credit: Monroe County Emergency Services)
The rim was cut and Cash was freed.
He appeared to be unharmed, likely just happy to see him own tail again.