Memorial service held for fallen CHP officer Andre Moye Jr.
RIVERSIDE, Calif. - A memorial was held Tuesday in Riverside for a California Highway Patrol Officer who was killed in the line of duty earlier this month.
Officer Andre Moye Jr., 33, was killed during a gun battle on the 215 Freeway on August 12 following a traffic stop.
Officer Moye, known by loved ones as "Junior," was described by his stepmother as a "kindhearted, great person."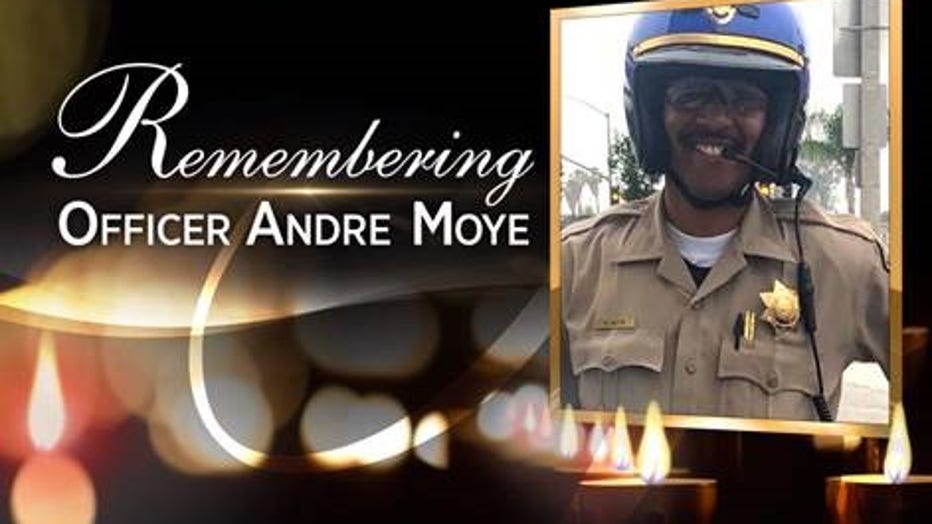 He was a 4-year veteran with the force. 
Related: 
The service was held at Harvest Christian Fellowship, located at 6115 Arlington Ave., at 10 a.m., followed by a private burial.
The California Association of Highway Patrolmen (CAHP) Credit Union created a memorial fund for officer Moye. Donations can be made here or mailed to the CAHP Credit Union at P.O. Box 276507 in Sacramento, CA 95826.