Colorado prisoner remains on the run after 2 other escaped inmates captured, 1 found dead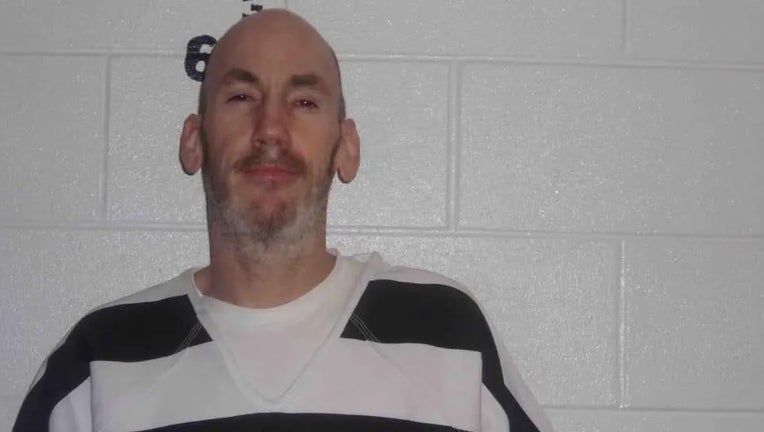 article
The Bent County Sheriff's Office and police in southeastern Colorado are searching Wednesday for the last escaped prisoner in Colorado who remains on the run Wednesday after two of his fellow escapees were captured and another was found dead, authorities say. 
Mark Fox, 46, was part of a group of four who fled the Bent County Jail in Las Animas on Sunday after breaking through a sheet rock ceiling in their cell, which used to be a kitchen, Bent County Sheriff Jake Six told KOAA. 
From there, the sheriff said the inmates escaped the facility through the roof of an adjoining bathroom, the station added. 
When it came time for a head count of inmates by video survey, the group had allegedly stuffed bundles of blankets on their beds to make it look like they were still inside the jail, KOAA also reported, citing Sheriff Six. 
COLORADO CORONER IDENTIFIES 3 BADLY DECOMPOSED ODIES FOUND AT REMOTE CAMPSITE 
"The Bent County Sheriff's Office in conjunction with Colorado State Patrol and the Otero County Sheriff's Office are conducting a search... and notifications have been sent out to the Las Animas community and to surrounding law enforcement agencies," the Bent County Sheriff's Office said Tuesday. 
Benjamin Valdez, a 34-year-old identified by law enforcement as another one of the inmates who escaped, was found dead Tuesday afternoon in Pueblo following a "possible drug overdose," the sheriff's office added. 
"We do not have a clothing description at this time," police also said. "Mark Fox is described as a white male, Bald, 6 feet 3 inches tall, weighing 210 pounds." 
The Bent County Office of Emergency Management is warning the public to "Please keep your doors locked and vehicles locked" as the search for Fox continues. 
COLORADO OFFICER WHO PUT WOMAN IN PATROL VEHICLE THAT WAS HIT BY TRAIN CLAIMS SHE DIDN'T REALIZE CAR WAS ON TRACKS 
"If you see anything suspicious or these individuals in your area, please do not make contact," it said Tuesday prior to the discovery of Valdez. 
The other two inmates who have been captured have not been publicly identified. 
Jail records show Valdez has been in and out of the Bent County Jail multiple times dating back to March 2020. 
Last week at Denver International Airport, a prisoner who was in the process of being transferred to two deputies from the Orange County Sheriff's Office in Texas tried to make a break for it, according to The Orange Leader.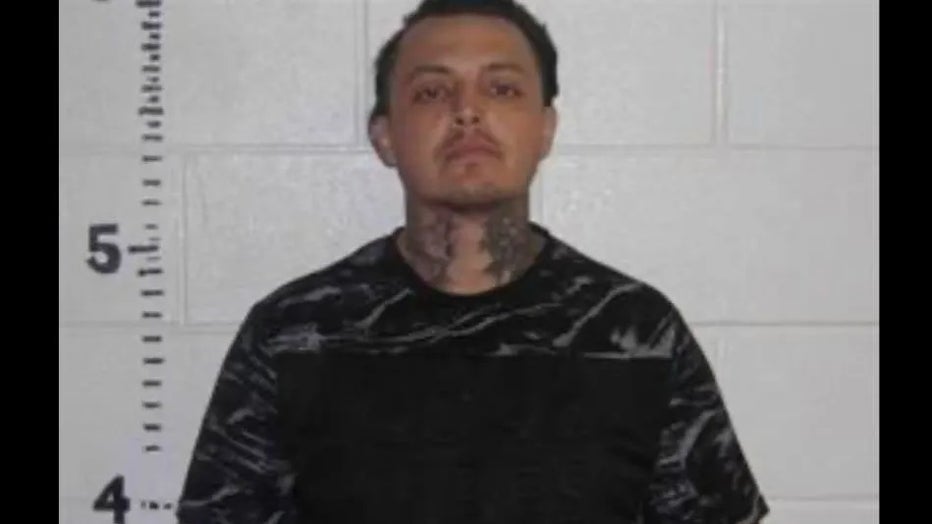 Benjamin Valdez, another one of the escaped inmates, was found dead on Tuesday afternoon. (Bent County Sheriff's Office)
The newspaper said Brandon Chabaud, 25, reportedly struggled with the deputies and made his way outside before being captured.  
He is now facing an additional escape charge in Colorado before being brought back to southeastern Texas to face felony evading charges, The Orange Leader reported.